World Language and Culture Week
World Language and Culture week is a time to celebrate our differences and try to understand different cultures and languages. The week of February 27th the school will have many fun events planned to try to provide a fun experience for students!
French teacher Madam Hyde connects with the importance of this week because of her occupation."I can speak for myself and for my colleagues, we've dedicated our lives to the study and promotion of oral language and it's, you know, very personally significant for us because we believe strongly in the power of the study of language and culture to just fully I want to say this just to fully embrace the diversity that is out there in the world, and we can't emphasize enough just the all the benefits that people can get," Hyde said.
Spanish teacher Señora Murray agrees with Hyde, wanting to spread the word about culture and language. "I want to make a big deal out of it because I want our students at BSM to experience cultures and traditions that are not their own, and to celebrate them and to learn that there is not something to be afraid of, or to say, oh, it's weird or awkward, but to actually celebrate like to learn from somebody else's culture because there's always something that we can learn from their language, tradition, culture," Murray said.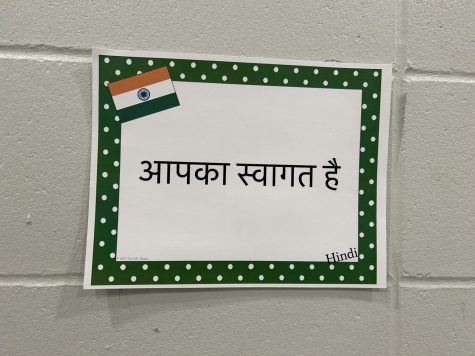 Spanish teacher Señora Paulson explained the layout of the week and what events the school and language department have planned, "So I know that first Monday we are having the Spanish and French clubs decorate the sidewalk with different chalk and just in a variety of different languages. We are doing a couple of different coats and all the homerooms of celebrating World Language culture week. over the intercom every morning we're having a student say our lady in a separate language… And then specifically in my classes, we're just going to talk about why language is so important," Paulson said.
Hyde was explaining things that have been done in the past for World Culture and Language Week, "We're just getting back into the swing of things for celebrating due to COVID. And just taking a few years off, so it's exciting to be back almost to normal this year. In the past, we've done crazy things. We've done fencing in the French classes, we've done cooking demonstrations, we've had dancing, Latino dance troupes. Come and perform. We've done talent shows where students showcase a talent in another language," Hyde said.