Why SOS by Sza is Good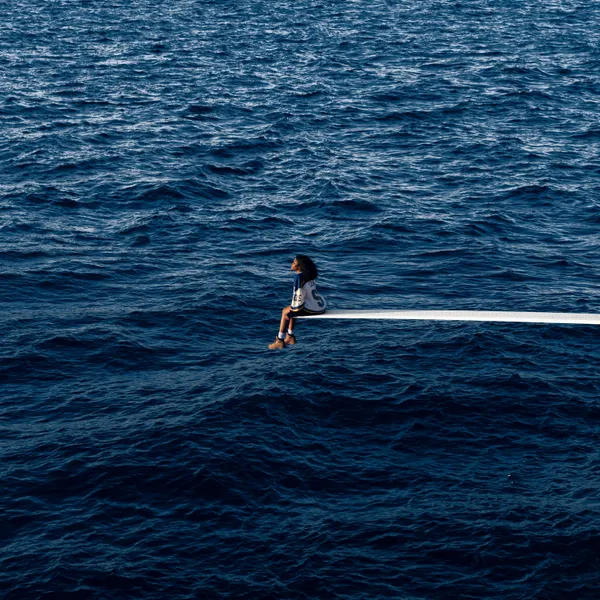 On Friday December 9 popular American R&B singer SZA released her long awaited sophomore album SOS. Fans were eager to finally receive a full album from her since she hadn't released one since 2017. The album has 23 tracks with three featured singles: "Good Days," "I Hate U," and "Shirt."
The news of a new SZA album had me extremely excited. I was a big fan of her first album Ctrl so I had high expectations. Thankfully, she did not disappoint. She brought a different vibe to SOS yet it still had classic SZA elements with the vocals and production.
There are three songs that are definitely fan favorites. Everyone I see online or hear in person seems to agree that "Kill Bill," "F2F," and "Nobody Gets Me" are the best on the album and I completely agree. I find this interesting because those songs are very unique. They have totally different vibes from each other and the rest of the album yet SZA fans still go crazy for them. "Kill Bill" is all about revenge, female rage, and jealousy. "F2F" is the perfect song for screaming in the car. I love listening to it while blasting the volume. "Nobody Gets Me" features an acoustic guitar, a new style for SZA, and it's perfect for feeling sad and vulnerable.
One of the biggest critics I have heard about the album is that all the songs sound the same. While I agree to some extent, I think each song still sounds really good despite its similarities to others. I still think there is quite a bit of variety, especially compared to many other popular artist's albums. A way SZA changed up some of the songs was adding features from Phoebe Bridgers, Travis Scott, and Don Toliver. I wouldn't say I'm obsessed with their contributions but I think they do a good job of bringing something different to the album. As a big Phoebe Bridgers fan, I wish her featured part highlighted her better and was longer but I still think she did a good job. Overall, more variety in the album may have elevated it, but it still stands strong without it.
Another big critic of the album I have seen is that it promotes insecurity and female dependence on men. I am always down for a good female empowerment song or album meant to boost confidence, but I think it's also good for women to have songs that are relatable. I find it comforting that someone as famous and talented as SZA still struggles with self worth and not wanting to be alone. I enjoy listening to relatable songs and really connecting with them. Even if I don't find the songs literally relatable, it is still nice to listen to and feel the emotion from the artist.
SOS was a solid album. SZA's vocals were unsurprisingly impressive. Is it the best I've heard? No. But, I still enjoy listening to it and there aren't many tracks I feel strongly about skipping.