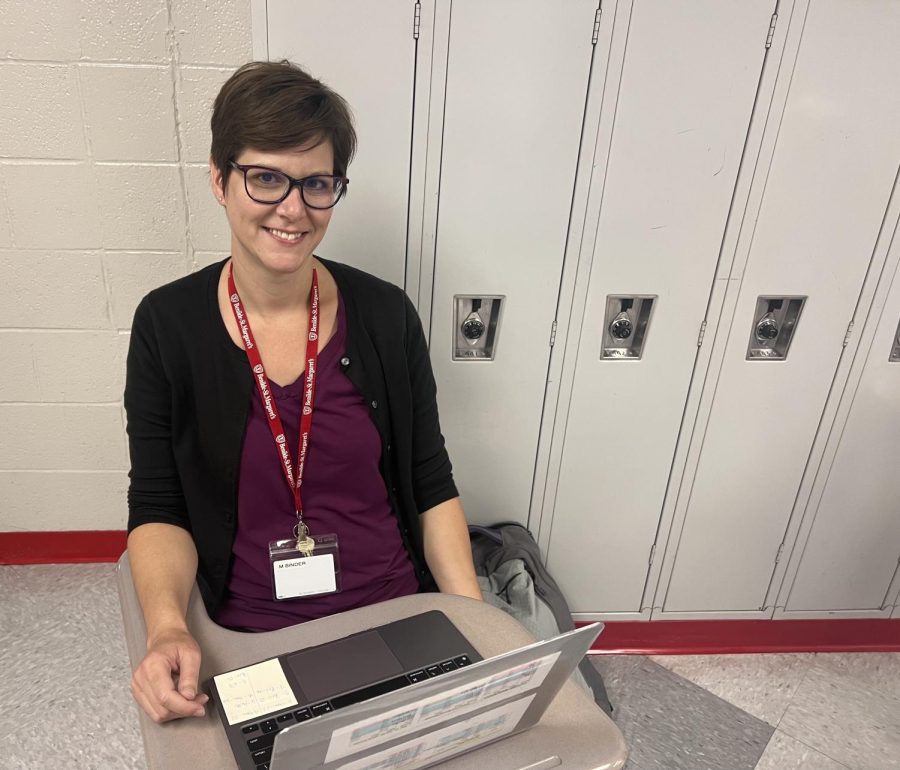 New Teacher: Moni Berg-Binder, Science
Benilde-St. Margarets hired a series of new teachers this year. Last year, BSM eliminated intro to physics and intro to chemistry and changed the curriculum to have freshmen take biology at the same time as the sophomores. BSM lost science teachers and were looking for new ones to take their spot. Dr. Moni Berg-Binder has come to BSM and is teaching biology and honors biology.
Berg-Binder came from St. Mary's University of Minnesota Winona. She found BSM a perfect fit for her. She wants to help kids be prepared for the future and see them succeed. "I decided to come to Benilde St. Margaret's because I really care about getting students prepared for college and I want to see them successful in college," Berg-Binder said.
After coming from St. Mary's Berg-Binder was pretty used to how BSM works and what the teaching style is. "I came from a Lasallian institution to an institution that has a partial Lasallian history, and legacy, so there's a lot of similarities," Berg-Binder said.
As well as teaching, Berg-Binder also has gotten other degrees. "For undergrad, I went to University of Wisconsin Stevens Point. And for my graduate school, I went to the University of Illinois at Urbana Champaign," Berg-Binder said.
After teaching for over a decade Berg-Binder has found a love for helping students and all of the energy they bring. "I love helping students who are struggling. I love getting people excited and curious about our world. I love sharing my enthusiasm for biology with students, and I just love all the questions and energy that students bring to class," Berg-Binder said.
Being at BSM for only a few weeks, it's hard to tell a difference in the old schools that Berg-Binder has taught at before. There seems to not be a big difference between where Berg-Binder has come from and Benilde. "No two places are the same. You know what I mean? But like nothing that jumps out at me and goes, oh my gosh," Berg-Binder said.