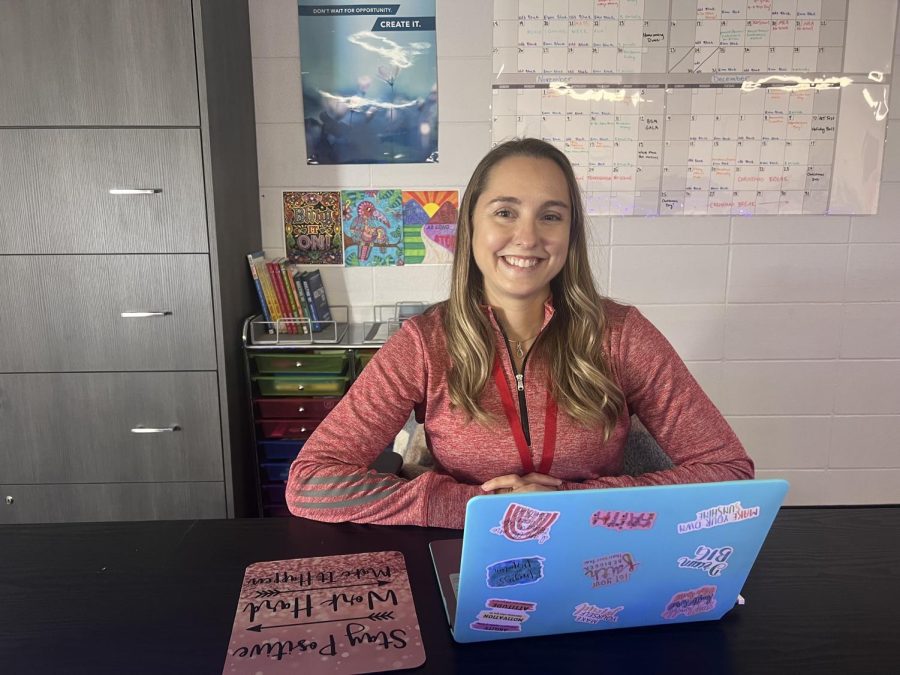 New Teacher: Katherine Johnson, Learning Variations
This year, Benilde-St. Margaret's welcomes a new learning variations teacher: Katherine Johnson. Johnson has been a teacher for 13 years prior to coming to BSM, and was a special education teacher before she made her transfer from St. Anthony High School.
Johnson made her switch to BSM because of the impression that the community left last time she visited. "I think it's just such a great community and I'm very impressed by the students and the staff here. And I'm looking forward to getting to know everybody and being a part of the community," Johnson said.
At the University of Wisconsin Eau Claire, Johnson worked at a treatment facility which is where she realized the importance of kids being on the right path. "In college, I worked at a treatment facility where the kids were going to school and getting treatment at the same time and I really thought that it was important to like especially at high school level it's really important to make sure that kids are set on the right path," Johnson said.
Johnson is interested in many other things outside of school including running, exercising, photography, and coaching cross country. "I am a runner. I'm running the half marathon in Tennessee here shortly. And so I really enjoy running and working out. I also am a photographer so I do a lot of pictures in the summer to stay busy. I also coach cross country at Sacred Heart. So that's been fun," Johnson said.
Johnson states she sees a lot of similarities between BSM and St. Anthony, but the one difference between them is the approach to teaching, and the smaller groups. "I would say it's fairly similar in what I'm teaching, but… at St. Anthony…there was a lot of breakout rooms, more smaller groups, more intensive modifications, but for the most part, it's pretty similar," Johnson said.