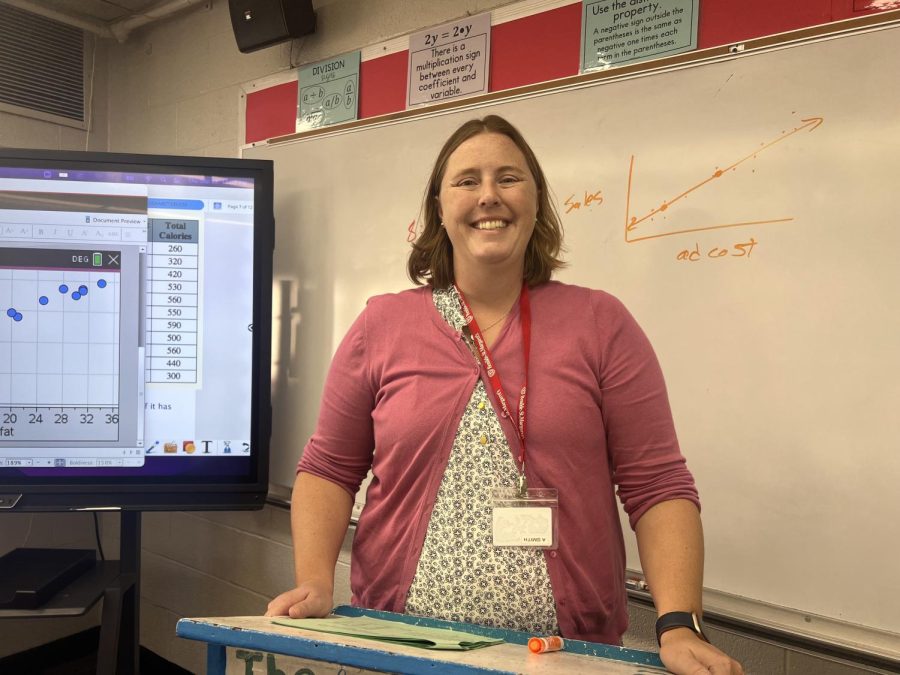 New Teacher: Annie Smith, Math
This school year has seen the arrival of many new teachers to BSM, and among them is new senior high math teacher, Ms. Annie Smith.
Ms. Smith had wanted to be a teacher ever since she was a kid, originally wanting to teach Latin, then later changing her mind to wanting to teach math. "I wanted to be a teacher ever since I was little. I used to play school in the basement growing up… I actually first wanted to be a Latin teacher, then I enjoyed math more as high school went on and then changed to wanting to be a high school math teacher," Smith said.
Ms. Smith grew up in Gaylord, Michigan, and later got her undergraduate degree in Mathematics for Secondary Education from Central Michigan University. From there, she got her masters degree in Education Leadership at Southern Methodist University. "I got my undergrad [Mathematics for Secondary Education] at Central Michigan University and I got my masters [Education Leadership] at Southern Methodist University," Smith said.
Before she came to BSM, Ms. Smith taught math in Washington D.C. "I moved here last summer, and before that I was teaching outside of DC," Smith said.
When deciding where to teach after she moved to Minnesota, Ms. Smith was drawn to BSM primarily for its location and what she had heard regarding the school. "I've heard great things about it. I like the kids so far, I really like the area that it's in, and I'm excited to be part of the Red Knights," Smith said.
Regarding her future at BSM, Ms. Smith is most excited to meet her new students. "I'm looking forward most to getting to know the students. Being new, I'm still getting to know everybody, but so far I've really liked all the students that I've had in my class, and yeah, [I'm] looking forward to get to know them better," Smith said.
Ms. Smith has one primary goal for her time here at BSM, and it's to be able to help her students enjoy learning math as much as possible. "I guess my goal would just be to be able to teach so that kids can understand math clearly and enjoy it as much as I do," Smith said.