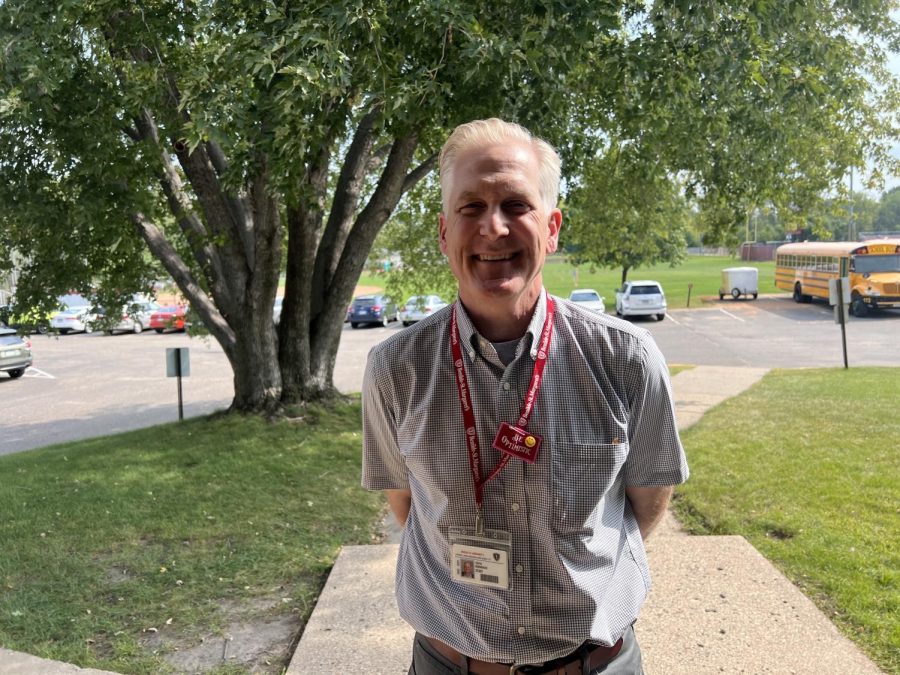 New Teacher: Steve Dornbach, English
This school year, BSM welcomes new Junior High English teacher Steve Dornbach to the community. He currently teaches primarily seventh graders, and has also taught at almost all grade levels in several different countries. He hopes to bring his unique experiences and positive attitude to the classroom.
Dornbach grew up in St. Paul, attending Nativity and what is now Cretin-Derham Hall before getting a Master's in education at St. Thomas. "Education for me started a little bit later, more like my senior year in college when I decided, 'Oh, I think I think this would be a good route to go,'" Dornbach said.
He spent a year as a volunteer teacher for a mission school and worked with high school students from Belize and other parts of Central America. "We started this school for kids who weren't going to be able to go to high school…So the priest who ran this mission wanted to get more school space. [You] need to get to one and go to school, but just didn't have the opportunity to. It's pretty cool," Dornbach said.
Since that year in Belize, he's taught all over the world at international schools in places like Seoul, Japan and Bulgaria. "[It's] neat to also teach and have kids from eight, nine, ten different countries in one classroom. Israeli kids, Palestinian kids, German kids in Europe. You're having some pretty amazing conversations about the literature…because they have all these different perspectives that they're bringing to the school as well," Dornbach said.
Although he's taught at every grade level from AP and IB classes to sixth grade, he enjoys teaching junior high the most. "I feel like the longer I've been teaching and the older I get, I'm really enjoying the younger grades more…I just like the energy, and squirrelliness and goofiness," Dornbach said.
Throughout his childhood, Dornbach played BSM in sports. He also has several cousins who have graduated from BSM. Dornbach's goal for this year is to immerse himself in the community. "[My goal is to] better understand the culture and the students, and just know that I have contributed well to junior high and to the community at large," Dornbach said.
Outside of teaching, he enjoys gardening and recently took a master gardener course from the U of M. Additionally, he and his wife like to kayak and bike together.