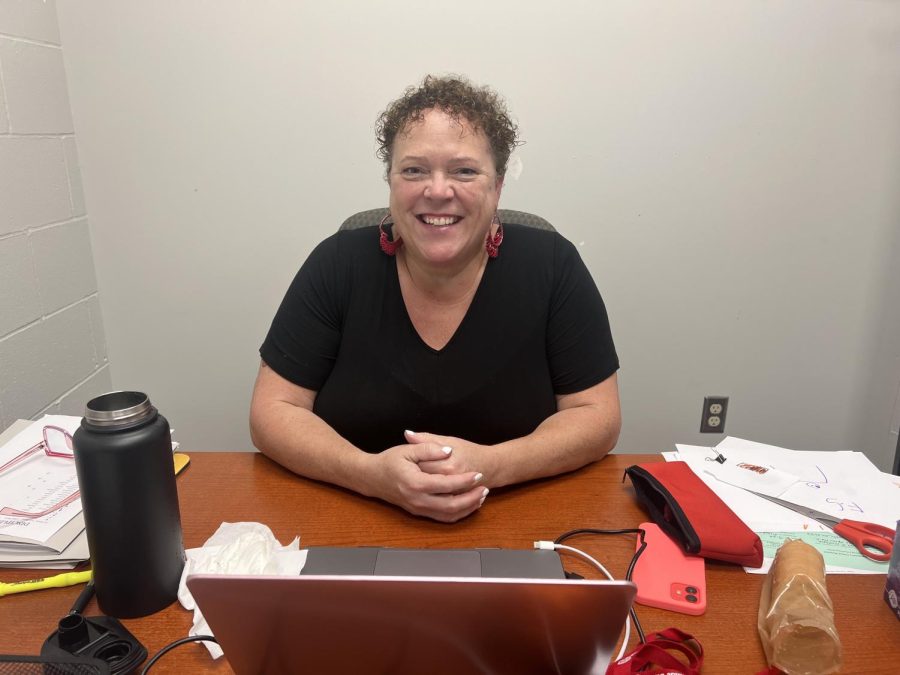 New Teacher: Peg Hodapp, Theology
This year, BSM welcomes new teacher Peg Hodapp to the theology department.
Hodapp was quite set on teaching as a full time career. She believes that faith is a big part of her life, and is very important to her as a teacher. "I knew that teaching was something that I felt called to. And so I for sure wanted to do that," Hodapp said.
In her life before teaching, Hodapp did undergrad at St. Mary's of Minnesota, as well as graduate school at St. Thomas. She then went on to teach, as well as spend 2 years in the corporate world doing training. "My first year of teaching was at my alma mater, which was Mankato Loyola law school…I moved to Rochester and taught there for one year at Lourdes High School. And then I went to De LaSalle and I was there for 29 years," Hodapp said.
Not only does Hodapp find joy in teaching, but she feels that as a teacher, she is able to open a new portal for students to be themselves and explore their beliefs. She enjoys teaching a discipleship or morality course which allows her students to reflect on what they believe. "I think just building relationships with young people and, you know, allowing them to kind of discover what their own thoughts and feelings are about different things," Hodapp said.
Another reason Hodapp enjoys teaching is the impact her students have on her. She appreciates the liveliness of children and teenagers that reflect on her. " I feel like young people keep me young," Hodapp said.
After teaching in one location for a long duration of time, Hodapp was seeking a change, yet still looking to continue her teaching career. Having connections to BSM through other faculty members, she decided to check things out. "I was just looking for something different, a change," Hodapp said.
Hodapp is one who prioritizes family. Growing up, she was taught by the School Sisters of Notre Dame and at one period, she thought she would become a nun. However, Hodapp had a desire to start a family. She chose a path where she was able to accomplish that. "I realized, you know, I wanted to have a family," Hodapp said.
Hodapp enjoys spending time with children in and outside of the classroom. "I mostly just spend time with my family. I have a three year old grandson and he's kind of my light and joy," Hodapp said.