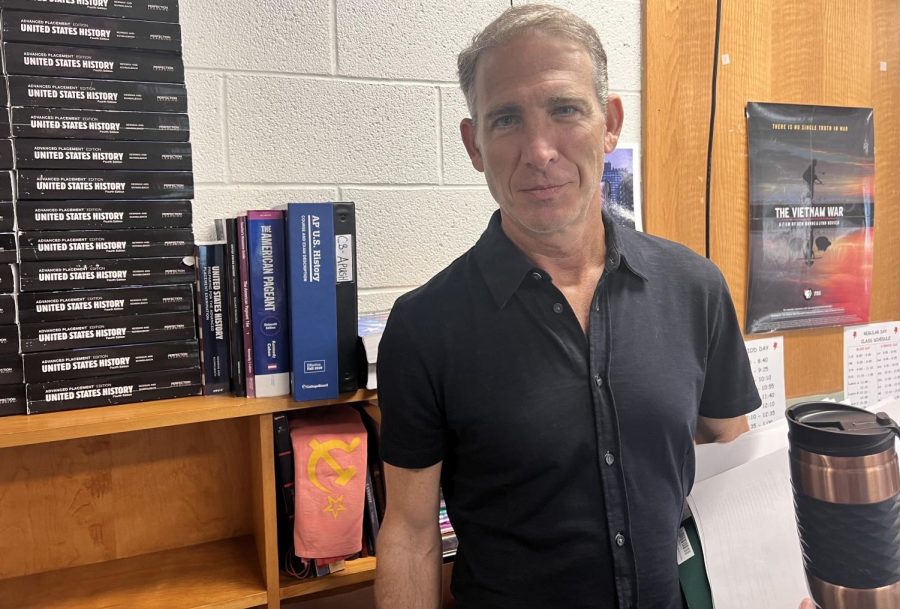 New Teacher: Jeff Cohen, Social Studies
This year, BSM welcomed a new senior high history teacher, Mr. Jeff Cohen.
Cohen grew up in the Twin Cities and stayed in the area to continue his education in college. He grew up in a suburb of St. Paul and attended Henry Sibley High school. "Then I went to college and law school in St. Paul. And now I live in Bloomington," Cohen said.
He didn't realize he wanted to be a teacher till later in his life. He practiced law for ten years and it took him a long time to realize he did not enjoy it. "During those years, I more and more came to think you know, I think I should be a teacher and I just found my love of history around that time," Cohen said.
Cohen wanted to come teach at BSM because of its reputation. He also knew people that made him want to make the switch. "I've known kids that have gone through here. I [also] did my student teaching all those years back with Mr. Pauly, so I've always had that connection and always wanted to work with him," Cohen said.
Cohen was a teacher at St. Louis Park High School prior to coming to BSM, and he has been able to notice several differences between the two schools so far. The biggest difference he notices is BSM's new phone policy. "It's just remarkable. I sort of stare in awe when I just watch all the kids walk into the class and put their phones voluntarily in their sleeves. It's wonderful. It was a big problem for us over [at SLP]," Cohen said.
As of right now, Cohen only teaches two classes in the History department, but hopes to teach more in the future. "I currently teach APUSH and World History, and I would love and dream of teaching AP Euro," Cohen said.
Outside of teaching, Cohen loves spending time with his family. He also has a love for doing activities outdoors. "I love to run. I'm an avid marathon runner. And my favorite thing in the world to do is in fact, see the world. I love to travel," Cohen said.