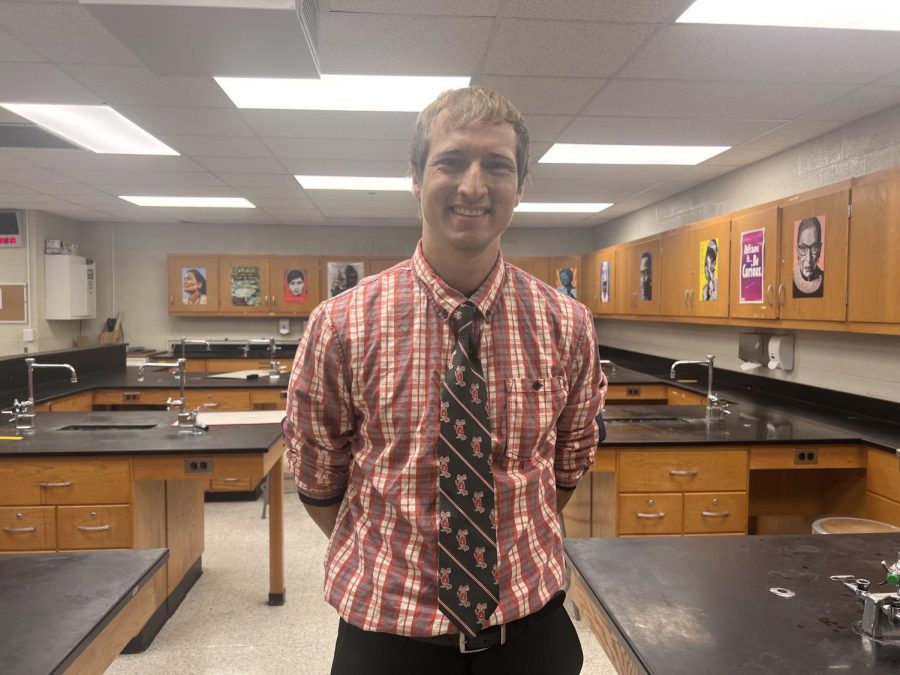 New Teacher: Chuck Dudek, Science
This year, BSM welcomes new teacher Charles Dudek as a freshman and sophomore biology teacher.
Dudek decided he wanted to teach after doing service for an inner city school in Newark, New Jersey. "I was out of my element. But I loved working with kids and guiding them through the formative years of their life, the 16, 17, and 18 year olds, and so I kind of got stuck into that and then I've been teaching ever since," Dudek said.
Before coming to Benilde St. Margaret's, Dudek gained eight years of an education background. First teaching at a school in Nebraska, and then most recently at St. Therese in Deephaven. "I loved teaching at St. Therese, my last school, but I was looking for new challenges. I was looking to coach and teach at the same school again. And so I just saw that it was open online and I applied," Dudek said.
This year, Dudek is getting the new challenge he was looking for. Unlike previous years, where sophomores took biology, BSM is transitioning to having freshmen take the course. "So it's good. It's a new curriculum. It's different than I'm used to. But it [just] takes some adjusting. It's more discussion based and so trying to get the kids to talk a little bit more is difficult because they're adjusting their learning. But it's been fun," Dudek said.
One reason Dudek was attracted to BSM was the opportunity for him to coach students as well as teach. "So I'm coaching soccer right now, the B squad. We're going through some growing pains, right, that's okay. Hopefully we'll get better as the season goes on. And then Ultimate Frisbee. I've coached for four years at Edina and hopefully building a program at Benilde-St. Margaret's," Dudek said.
Outside of school, Dudek loves to watch sports. He is a big Nebraska football fan as well as Kansas City baseball fan and Kansas City Chiefs fan. He also enjoys playing frisbee. "I love Ultimate Frisbee. We just had a sectional tournament. So we got fifth place in that and so we have regionals in a couple weeks. I love playing," Dudek said.
So far, he does not regret his decision to apply at BSM. He ended up going through with the application after a recommendation from Mr. Groess, a math teacher here at BSM. "Mr. Groess was my coach in college and so he was like, "Yeah, you should apply," it'd be fun. And so I applied and I love the place. So yeah, it's a great fit," Dudek said.