Documentary "All Madden" remembers John Madden's irreplaceable legacy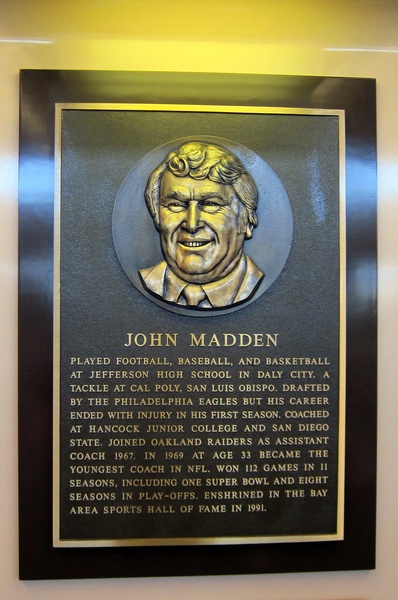 On December 28th, 2021, the most prominent man in the history of football passed away. John Madden dedicated his life to the sport of football, and he was involved in almost every single aspect of the game. He was a Hall of Fame coach never having a losing season, but where America fell in love with him was from his time in the broadcasting booth. The younger generation knows him from the NFL video game "Madden" being named after him. On Christmas day, a documentary of his life was released to help his legacy live on for ages to come named "All Madden" .
The documentary is mostly shot in his living room from a shoot in July, along with stories and words of praise from NFL Hall of Famers throughout the entire film. The likes of Tom Brady, Bill Belichick, Lawrence Taylor and Bill Parcels along with many others joined the doc to talk about their love for him.
The film starts in his early days of his football career, detailing how he was a star football player in high school and went to one year of college at San Mateo University afterwards, before earning an offer to play football at the University of Oregon. His playing career was cut short in training camp when he made it to the NFL, as a knee injury put him on the sidelines. The beginning of the film did a great job of covering the early parts of his career, and I think it was a great segway into the rest of the doc.
Madden loved football too much to step away from the game so young after his injuries, and he quickly joined the Oakland Raiders as a linebackers coach. At the age of 32, he was promoted to full time head coach. In his 10 years of coaching the Raiders, he led the team to seven AFC titles and one Super Bowl. Madden always had a big personality that took him into the broadcasting booth after his coaching. His coaching commentating style along with intense enthusiasm made him one of the most remembered broadcasters of all time that was in Americans' living rooms for three decades, and the documentary made me realize how much he did for the sport of football.
The documentary did a great job of highlighting all of his work he did because I, along with most football loving fans of the younger generation know John Madden from his name of the video game Madden. A lot of kids that play the video game do not even know who he is, and I highly recommend watching the documentary if you are an avid football fan that does not know a lot about John Madden. The documentary does a fantastic job of making it known how influential John Madden was to the sport of football. For the younger generation of football fans that do not know much about John Madden, this documentary is a must watch because without us knowing, he is a prominent reason why we love football so much.