The Minnesota Wild are off to a stronger start than usual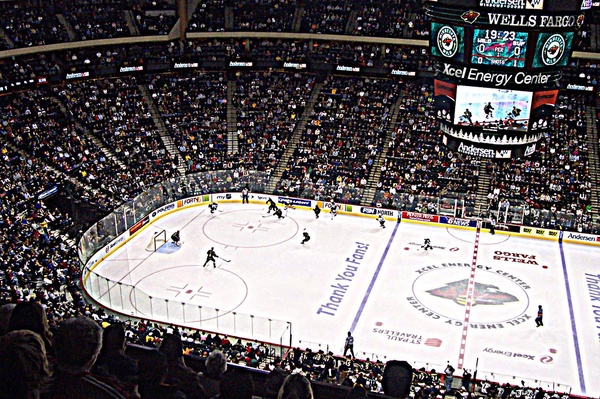 The Minnesota Wild have been off to a hot start, currently sitting at the top of the central division. Through 14 games the Wild are 10-4 with losses to the Colorado Avalanche, Seattle Kraken, and the Nashville Predators. The great start has surrounded the team with early playoff hopes. The consistency of strength throughout the central division will mean that the Wild will need to keep up the consistency of scoring and strong play through all four lines.
The Wild started the offseason on a good note by hiring new head coach Dean Evason. Along with this hiring, the Wild bought out the contracts of both veteran captains, Ryan Suter and Zach Parise. The thinking behind this big move led to the signing of more solid players to increase the depth of the lines without taking up a lot of the cap space. So far, this strategy is working very well for the club, for the team is currently led in goals by third line right winger, Ryan Hartman, with seven goals.
Wild breakout star Krill Kaprizov had a very successful season last year, winning the Calder trophy and taking home rookie of the year. The young star agreed this summer to a new contract which is a five year $45 million dollar deal. Many people have had speculation as to how his sophomore season would go in the National Hockey League, and so far he has lived up to the hype. Krill has not been on fire in the scoring department so far like he was last year, but he has continued to make important plays for the team. He currently is leading the team in assists with eight and leading in points with 11.
Another focus needed for a team to be successful in the NHL requires solid goaltending throughout the whole season. The Wild had solid goaltenders last season with Cam Talbot and Kaapo Kahkonen in net. Cam Talbot so far has been the visible starter for the squad, playing in 11 games, with eight wins. Kaapo is a very young goalie, age 25, who has shown promise of a bright future in the league. Through the first 14 games, he has only seen time in three games and has a record of 2-1. For the Wild to continue being a successful powerhouse in the league this year, they will need both of these goalies to be solid to make a run in the postseason.
The fans have very high hopes and expectations for the Wild to make a run in the playoffs. The Wild usually tend to struggle in the playoffs by losing in either the first or second round. With a well rounded different looking team, all eyes are on the Wild this year.