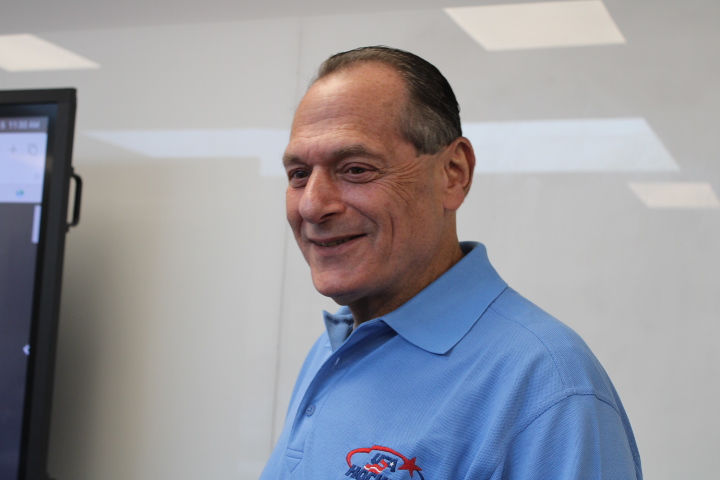 Fred Bandel (History)
From NHL scout to the orthopedic industry in medical education, Mr. Fred Bandel joins Benilde-St. Margaret's as a full time US History teacher, as well as teaching French 5. During the 2020-2021 school year, Bandel filled in for Mr. Tom Klein as a full-time substitute teacher. Bandel was looking for a second or third career after his schedule opened up due to COVID-19.
Bandel is originally from Montreal, Canada then moved to Lake Mary, Florida for six months before moving to Hayward California. He then finally moved to the twin cities where he currently resides. "My furniture has a lot of miles," Bandel said.
His journey at BSM started with his long term friendship with hockey coach, and history teacher, Ken Pauly. Bandel and Pauly met back in 1997 where Bandel was the Bantam hockey coach for Bloomington. A bunch of Bandel's former players went on to play hockey for coach Pauly here at BSM, and the rest was history. "I said hey you know they are always looking for good reserve or substitute teachers, especially with the age of COVID. With a lot of older staff or older subs that have no interest in being in schools, he basically came in ,did a great job, and then obviously with Tom Klein coming down with COVID and Pneumonia, and being out, we needed someone long term. Fred was doing such a good job and one week turned into two weeks, then two months passed," Pauly said.
Bandel is looking forward to interacting and meeting new students this school year. He also loves seeing his students truly enjoy what they are learning. "BSM is such a small, tight knit community with some amazing people. I have truly enjoyed my experience so far and I hope to be here for a while. I love seeing familiar faces every day in the hallways," Bandel said.