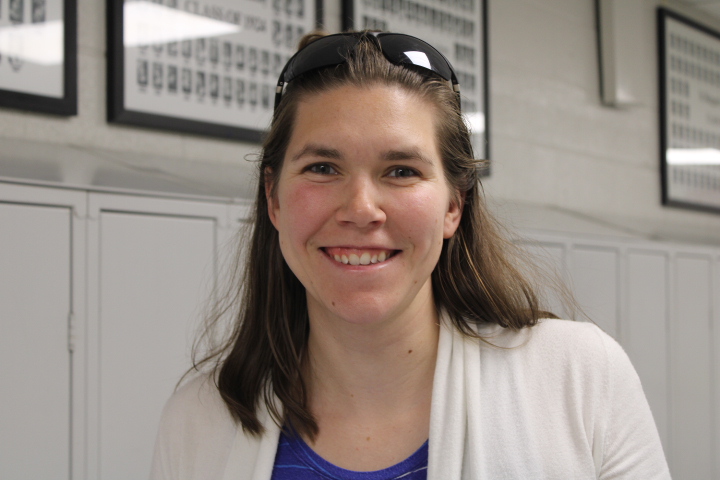 Abigail Ash (Math)
Benilde-St. Margaret's has had multiple teachers absent at the start of the 2021-2022 school year. Abigail Ash is a new math teacher here at BSM and was absent for the beginning of this year on maternity leave. She is now back at BSM and ready to continue her career.
Ash is a Minnesota native, and attended the University of Minnesota for her undergraduate degree, as well as Bethel University where she received her teaching degree. She has been teaching for three years and is currently teaching quadratic algebra, formal geometry, and algebra two at BSM.
Ash spent the summer and the beginning of this school year on maternity leave after having her third child, a baby girl named Avery. She is prepared to juggle being a mother and a teacher as she has had a lot of practice with her two previous children. "It's always kind of tricky… you just feel like you should spend more time with them, but I'd very much like having a job and having something else to do," Ash said.
After the long break from teaching, Ash knew it was time to get back into the swing of things. "I'm also working on my master's thesis to get my master's in teaching. And this is kind of just one of those things where you know that it's been enough time to be at home and ready to be back without missing too much of the start of the school year," Ash said.
Ash is eager to get to know the ins-and-outs of BSM, as well as her new students. "I'm excited about going to sporting events, my prior school had a limited number of sports teams and didn't have their own facilities, so I'm looking forward to going to football games again, as well as soccer and softball games," Ash said.