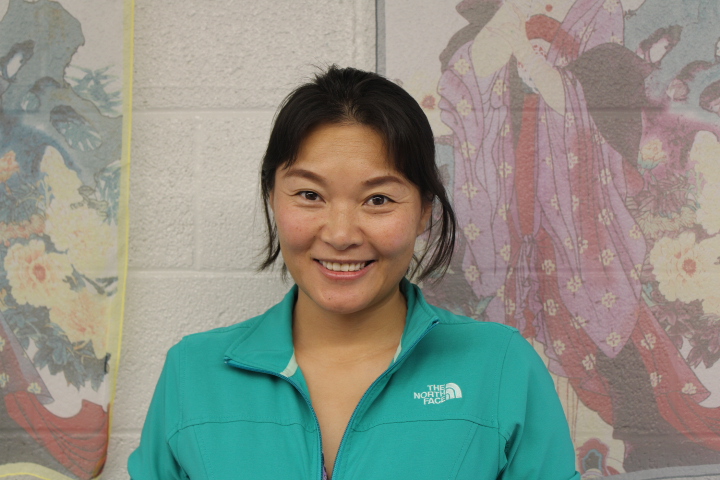 Jiali Zhao (Chinese)
In comes a new Chinese teacher, Ms. Jiali Zhao. Teaching for over 13 years, and moving from China, Zhao brings culture and experience to the language department.
Zhao is a Chinese teacher from Northern China and has been teaching since 2008. She started her teaching career in China but shifted to an international school where she was able to work with teachers from all over the world. This influenced Zhao to expand her borders and teach outside of China. Zhao decided to teach at East Garner middle school in North Carolina where she was for three years before moving to Minnesota and coming to BSM. "I was working with teachers from all over the world from Canada, UK, and the U.S. and that really broadened my way of thinking…[teaching at the international school] helped me become more open minded," Zhao said.
Zhao decided to come to BSM because she had no experience at a Catholic school and had heard a lot of great things about BSM. She knew Mr. Groess through her husband who played ultimate with him and so she had a lot of confidence going into the job interview. BSM has lived up to her expectations of the school. "I didn't have any previous experience with teaching in a Catholic school and I had heard so many good words about BSM," Zhao said.
Zhao said that she likes the physical environment such as the facilities, along with the people and the community around BSM. She wants to become a part of BSM extracurricular activities and events, especially trips outside of the U.S. "I like the community, I like the culture here, both teachers and students are very nice," Zhao said.
Zhao has many passions outside of teaching. She describes herself as a very good cook and says it is her happy place at home because it brings her peace as she creates. She also said that she would like to try stand up comedy and has made many sketches. The hardest concept in comedy for her is sarcasm because in China sarcasm isn't used when talking, but she continues to practice it. "If I were not teaching, I would try stand up comedy," Zhao said.