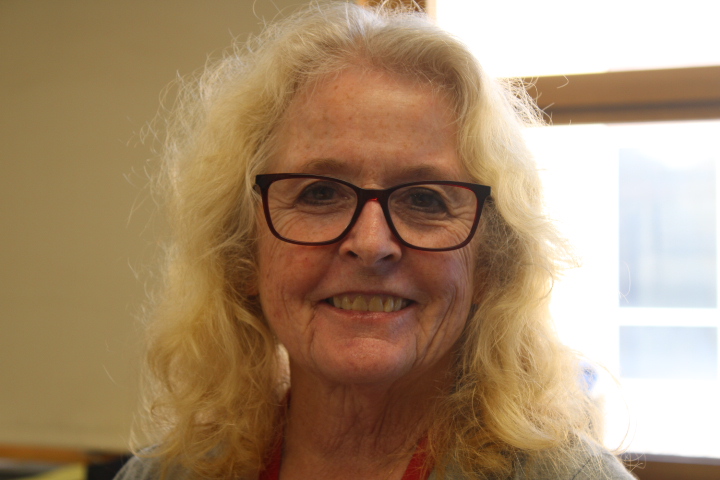 Lana Golembeski (Math)
There are several new teachers filling empty positions from the previous school year. Ms. Lana Golembeski (also referred to as Ms. G) is a long-term substitute filling in for math teacher Sam Fulco.
Golembeski received her teaching degree from Rollins College in Winter Park, Florida and has been teaching math for over 40 years at several different schools. She taught 35 years of her teaching career in the Minnetonka school district and has taught almost every math class there except for statistics. "BC Calculus is my favorite class to teach because it's interesting, it's challenging, and it's just fun to teach when you start to see the kids grasp that material," Golembeski said.
At Benilde-St. Margaret's, Golembeski is currently teaching honors algebra two and calculus, both of which she taught at her previous schools. She's had to quickly adjust to a brand new school, new students, and new technology in a short amount of time. "What's challenging is just getting everything all done and keeping on top of everything like the lessons and technology. Otherwise, it's a great place, the kids are wonderful, and I enjoy working with them," Golembeski said.
Golembeski is contracted to teach in place of Fulco until December 17th. However, it's still unknown if Fulco will be able to join the BSM staff by that time, making it a possibility Golembeski will be teaching at BSM later than December 17th. Although it is uncertain for how long she will be teaching here at BSM, Golembeski is excited for what this school year has to offer. "I'm looking forward to getting to know the kids more and figuring out what sports I want to go and see because I do like to see what the students are doing outside of school," Golembeski said.