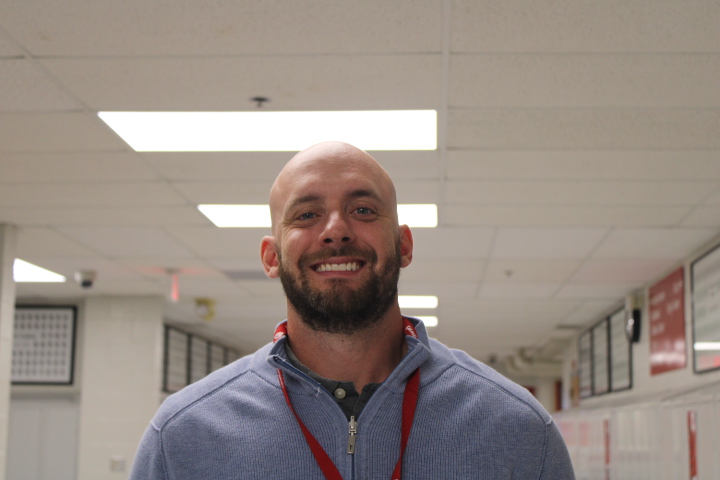 Paul Canavati (English)
This year, BSM welcomes brand new English teacher Paul Canavati. Most recently, he comes from St. Therese School of Deephaven, where he taught middle school English. Canavati spent his early years of teaching at Shattuck St. Mary's School in Faribault, where he taught eighth and ninth grade English students. Now here at BSM, this year marks Canavati's fifth year of teaching. 
Although he has had experience at other schools before BSM, Canavati thinks very highly of his new opportunity at BSM. "BSM has a wonderful academic curriculum, but is also very much school spirit focused. Many of the schools I've been around have been one or the other, but BSM blends academics and extracurriculars in a very unique fashion," Canavati said.
Here at BSM, Canavati teaches English 9, Advanced Composition, and Creative Writing. Canavati loves the subject of English and he loves teaching it as well. "I love reading literature that students can draw meaning from and relate back to themselves," Canavati said. 
More than just the students and school spirit, Canavati is part of an invigorating and welcoming English department. "I absolutely love the English department at BSM, and very much enjoy talking with my colleagues," Canavati said.
Not only is Canavati an English teacher, but he is also a Junior High football coach. Getting to see students from both an academic and athletic perspective is a big reason why Canavati loves what he does. "My favorite thing about teaching is getting to see many of my students perform in the athletic realm as well as in the classroom. It's fun to see them in a setting that they're passionate about, and I hope to continually be able to do that," Canavati said. 
Canavati, a dynamic addition to the BSM community and English department, is looking forward to a new opportunity and a successful school year here at BSM.