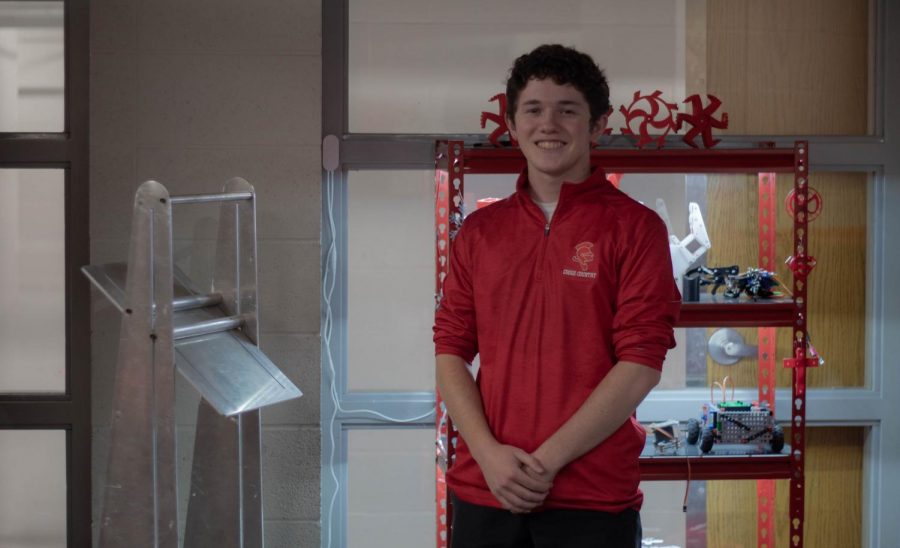 Ryan Kraemer
At the end of every school year, Benilde-St. Margaret's recognizes those who have maintained a 4.0 GPA throughout their high school experience. Being named valedictorian is a high honor that few people get to achieve. One of the seniors this year to receive this award is Ryan Kraemer.
There are multiple reasons why receiving this award made Kraemer proud of himself. "I'm happy to have had so many good classes in my time at BSM, so being a valedictorian to me shows how much I enjoyed learning about everything. I think the root reason I made sure I did well in my classes since freshman year was that I look up to my siblings, who I think are all very smart and successful," Kraemer said.
To be able to maintain a 4.0 GPA throughout high school, Kraemer had certain study habits to make sure he understood the materials. "I think my main form of studying comes from listening to teachers in class and making sure I understand the whole process. Like in math, I'll make sure I have it down in class; I think understanding is the most important, over just knowing whatever formula. The same goes for English and everything. So every night, I do my homework for the next day, and if I have a test, I'll look over my notes and make sure I understand every concept," Kraemer said.
This accomplishment wasn't always easy for Kraemer with certain classes pushing him more than others. "My two hardest classes were AP Human Geography and AP Chemistry. APGeo was my first AP, and I was a sophomore, so I had to get into the rhythm of making sure I knew everything. I had to develop a lot of reasoning skills for that class so I could understand cause and effect and then write about topics. For AP Chem, it definitely took the most understanding of things going on at microscopic level and trying to apply that to the formulas I had learned," Kraemer said.
AP Chemistry teacher Lisa Bargas taught Kraemer through his difficult class. "He went through the materials with a fine-tooth comb and his attention to detail was unsurpassed," Bargas said.
There are people along the way that helped Kraemer out on this path. "It was nice for me to have my parents recognize that I could be a bit more independent because I feel like if they were pressuring me to do my homework, I would be more angry about doing it. Otherwise, I've had amazing teachers in every subject during my time at BSM, and they make it very easy to enjoy the topic. When you enjoy the topic, it becomes a lot easier to do well," Kraemer said.