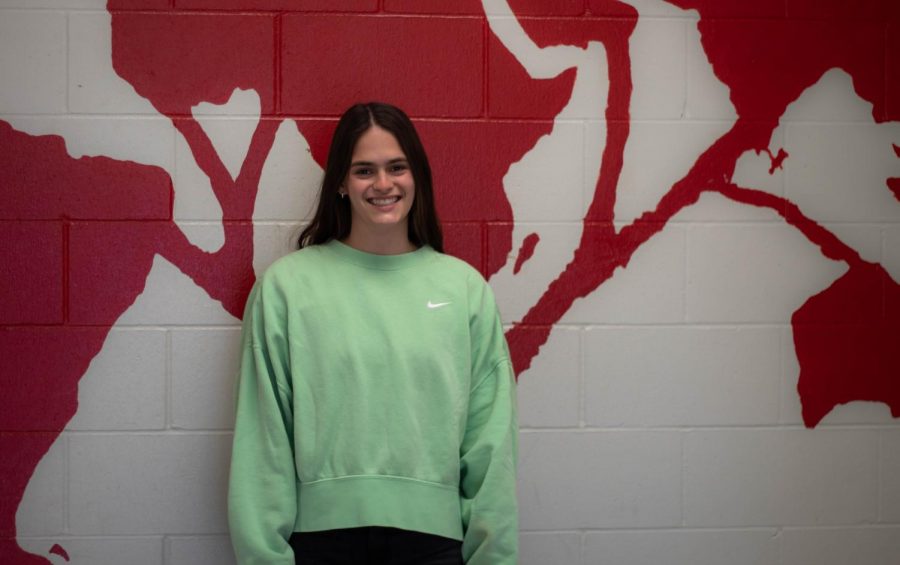 Paige Mullin
Each year, BSM applauds students in the senior class with the highest cumulative GPA. After four years of hard work, valedictorian Paige Mullin has seen her dedication pay off.
Earning the title valedictorian is something many students strive for early on, but few achieve. However, Mullin didn't declare this as a goal until later on in her high school career. "I wasn't really aiming to be a valedictorian when I started freshman year, but then after ending junior year with a 4.0, I tried to keep it senior year," Mullin said.
However, the title isn't easily earned. Students must dedicate much of their free time each week to school-related work. "I usually spent fifteen to twenty hours a week studying and doing homework depending on what classes I was taking," Mullin said.
Athletics were one of the most difficult obstacles to maintaining a 4.0 GPA for Mullin. "Outside of school, I did gymnastics through junior year. That was 25 hours per week, which broke down to be about four to five-hour practices every day after school. That was really difficult especially because of the traveling component, so I had to make up a lot of school work," Mullin said.
Not only did Mullin have a swamped schedule outside of school, but she participated in many BSM clubs and extracurricular activities. "Inside of school, I am the President of Knight Life, in RKVC, Medical Club, and NHS. All of my in-school activities had minimal commitments so [they weren't] as challenging to balance," Mullin said.
There were some academic bumps in the road throughout Mullin's years at BSM, especially regarding this past year. "My first quarter of senior year was the hardest––it was all AP classes. The balance of my classes was uneven with having to start with AP Physics, AP Chemistry, and AP Calculus; I didn't like the new quarter system," Mullin said.
Mullin declared AP Chemistry as the most difficult class she took at BSM. "We only took two tests that were weighted as 80% of our grade, so it was a lot of high stress and making sure I studied well so I could keep my A in the class," Mullin said.
However, AP Chemistry teacher Ms. Lisa Bargas was very impressed with Mullin as a student, especially in regards to her attention to detail and work ethic. "Paige has a meticulous eye for detail…she really digs down to the molecular level and she can see where the inconsistencies are. She is very good at putting the pieces together…She has got a ferocious work ethic. She doesn't let anything slide; if something comes up and she has a question, she gets it answered right away," Bargas said.
Mullin plans to continue her education in medical school after college. "I am considering Clemson or the University of Miami in Florida to study either nursing or health science on the pre-med track," Mullin said.