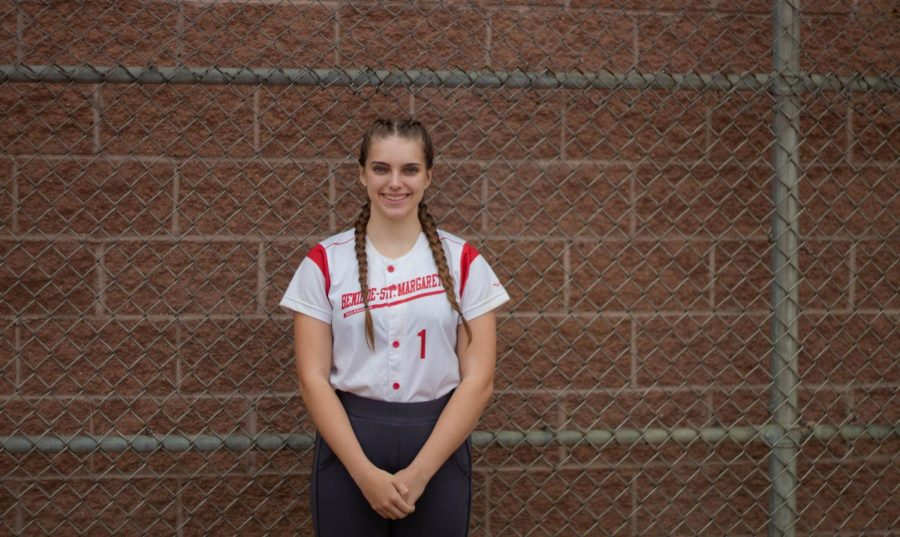 Michelle Doering
From team captain of varsity softball, to math league team captain, to president of the medical club, to working a part-time job at Parkshore Senior campus and volunteering at church, senior Michelle Doering has been very active throughout her high school experience at BSM. Not only has she been involved in sports, extracurriculars, and AP classes, but she has maintained a 4.0 while doing so.
Doering's work ethic was installed at a young age when her parents made sure she was achieving good grades. This environment ultimately set her up for success. "Up until about sixth grade, I would do my homework in the afternoons immediately after school, and then after dinner, my dad would sit me down, correcting and going over the whole thing," Doering said.
Although this routine is no longer in effect, her dad still checks in every day to hold his daughter accountable. "That [homework review] stopped years ago, but within the first 15-20 minutes after getting home, I'm still always asked, 'What's the homework situation?' every day," Doering said.
Doering's work habits have also played a large role in her success. She always takes advantage of her work time during class, whether that is doing homework or taking a mental break. Doering constantly seeks to make the most out of her spare time at school. "If I'm given work time in school, I want to use it to accomplish something," Doering said.
Doering has had lots of success, but with that success came challenges. Doering's lowest grade throughout high school was a 93 in Drawing and Painting 1 with Mr. Alex Walton her freshman year. But her hardest class was AP Human Geography sophomore year with Ms. Cherie Vroman. "AP Human Geography sophomore year with Mrs. Vroman was difficult at first because it was my first AP class, and I had to adjust to the amount of detailed content, nightly workload, and College Board's mode of operation (such as how to write an FRQ); after figuring it out, the class got significantly easier and more fun," Doering said.
Doering will be attending the 3+2 PA Program with St. Mary's University of Minnesota and Mayo Clinic. She will spend her first three years in Winona at St. Mary's getting her undergrad and then spend another two years in Rochester with Mayo Clinic getting her Physician Assistant Degree (PA). "Freshman year, I joined Medical Club––which I'm now president of––and it, along with taking biomed, solidified medicine generally for me… after researching further, shadowing, and interviewing doctors, NPs, and PAs, I knew PA was what I wanted to pursue," Doering said.
Biomed teacher Mr. Mark Peterson noted Doering's communication skills, diverse personality, and brilliant ideas. "She is a pretty diverse person. We spent time talking about softball and catching, so it wasn't just unidimensional' it wasn't just biomed, but I got to know other layers of Michelle Doering, so I really enjoyed having her in class. She had really good ideas for her research project and battled through that all year," Peterson said.
Doering's tips for current students trying to achieve the valedictorian title are simple but impactful. "Pay attention in class, do the work, ask questions, and put in effort to keep on pace and not fall behind. For me, this meant doing my work the day it was assigned and working ahead if I knew I would be really busy. Get sleep," Doering said.