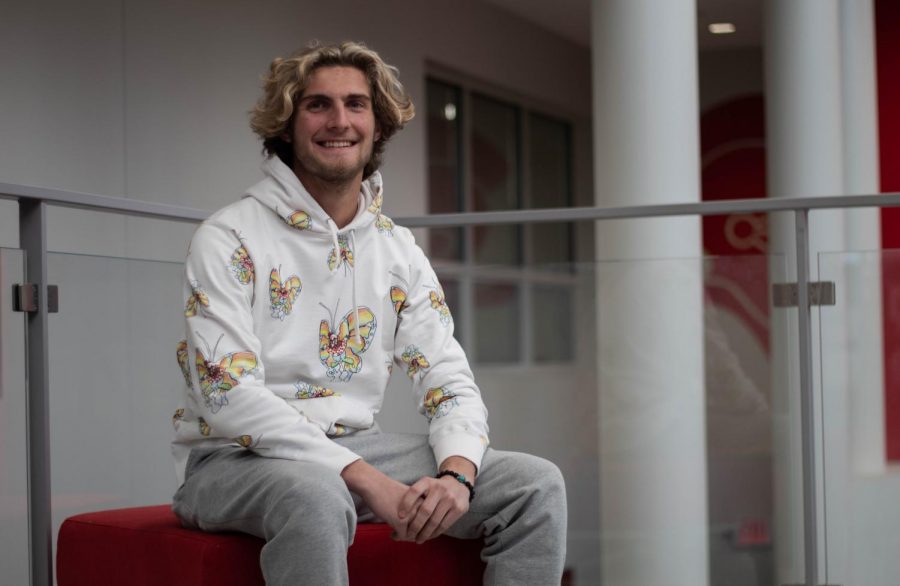 Hampton Weber
Valedictorian is the highest academic achievement at BSM, and this year senior Hampton Weber is one of the students to achieve this honor.
Maintaining a 4.0 GPA throughout high school is a challenge, but Weber tried to look at this daunting task through a different lens. "There were some sacrifices, but I look at it more as an investment in myself, " Weber said.
While every year of high school poses its own challenges, Weber noted that junior year was his most challenging year as he was faced with some of his most difficult classes. One of these classes was AP Calculus. "AP Calc was difficult because it was fast-paced, and the concepts were completely new as it's not really built off of anything," Weber said.
Although Weber was faced with some very difficult classes throughout high school, he found some classes quite enjoyable. "My favorite class during my time in high school has undoubtedly been TLC (Think, Learn, Communicate) freshman year. It incorporates psychology in a way that's understood by the students so that they can actually use the skills. I also believe areas like this should be expanded in academic curriculums; someday I want to create courses that incorporate similar methods and materials including some of the books I have read," Weber said.
Weber is interested in studying business and entrepreneurship when he graduates from BSM. His entrepreneurial skills are being seen through the work he is doing here at BSM now through his RED Capstone Project. "My buddy and I are working on developing a platform where BSM community members are able to list all kinds of jobs to be performed by BSM student entrepreneurs. We are currently trying to create individual profiles for students on a website, so that they can advertise their services and be hired easier," Weber said.
Engineering teacher Ms. Anne Dougherty noted Weber's true entrepreneurial spirit seen through his project. "Hampton is an exceptional young entrepreneur. He's got great energy and vision. I have no doubt that this RED Capstone project is only the beginning of a life of innovation and entrepreneurship for him. I am so excited to follow his story," Dougherty said.
The grind is paying off for Weber as he has been admitted to the Carlson School of Business at the University of Minnesota and is almost certainly attending school there in the fall. From there, he will work to pursue a career in entrepreneurship and business.