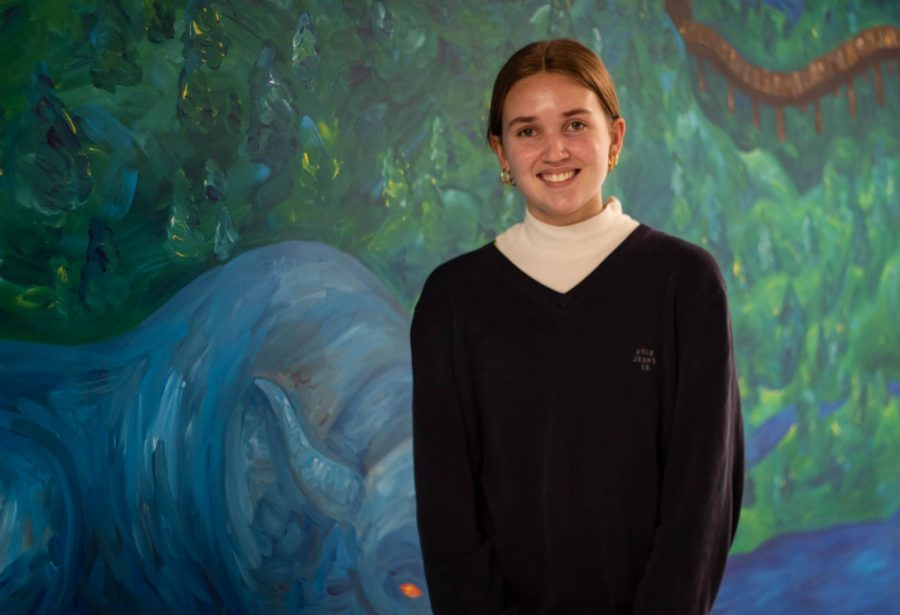 Bella Bolin
Senior Annabella Bolin is one of 14 students this year to have been awarded the title of valedictorian. Thanks to her hundreds of hours of studying and working at school, Bolin has managed to maintain straight A's throughout her four years of high school at BSM.
Bolin's journey as a valedictorian is an unexpected one. Although she did not go into high school with the intention of graduating a valedictorian, her status is no fluke–hard work and dedication kept her going. "I didn't plan on it…it kind of just happened," Bolin said.
While unplanned, her status is a result of her focus and determination. Bolin's organizational and study skills have gotten her very far. "I usually go home, take a nap, and do my homework for a couple of hours. Sometimes even longer if there's a test. I have learned that I like to write everything down," Bolin said.
Despite her drive, Bolin still has had her struggles. English classes have given her the hardest time. "It's consistently English [classes] that I struggle in most," Bolin said.
Even though she has a history of struggling in English classes, she still manages to impress her teachers with her thought process and work ethic. English teacher Ms. Anne Marie Dominguez taught Bolin in honors English her sophomore year; a class where Bolin had to put in extra work to get her amazing results. "As a student, [Bella] takes time to think about a task or [idea] that [emerges] during class discussion or in whatever text we're reading. She is always open to learning something new or expanding her perspective and understanding on more conventional ideas," Dominguez said.
Dominguez also noted Bolin's quiet and attentive nature. While Bolin may not be much of a talker in class, her mind is anyways making new connections. "Although more quiet and reserved among many vocal students, [Bella] would offer at a pivotal moment some fantastic insight or comment that would make you think "Yes! that's it" or "Wow, I never thought it that way," Dominguez said.
Bolin is known around the school for her gentle composure. Her easy-going personality and kindness shine in everything she does. "[Bella] exudes warmth and compassion. One of the fondest memories I have of [her] is when she and 2 other classmates would grab food during lunch and come back to the classroom where we would just talk about life and the minefield of being in high school," Dominguez said.
Both Bolin and Dominguez are excited for Bolin's future. No doubt her ambition and creativity will help her succeed in life like she has in high school. "Although she will be missed, I can't wait to see her fabulous accomplishments and creations that come in [the] next exciting stage of her life," Dominguez said.