Kaia Preus named Finalist for prestigious Minnesota Book Award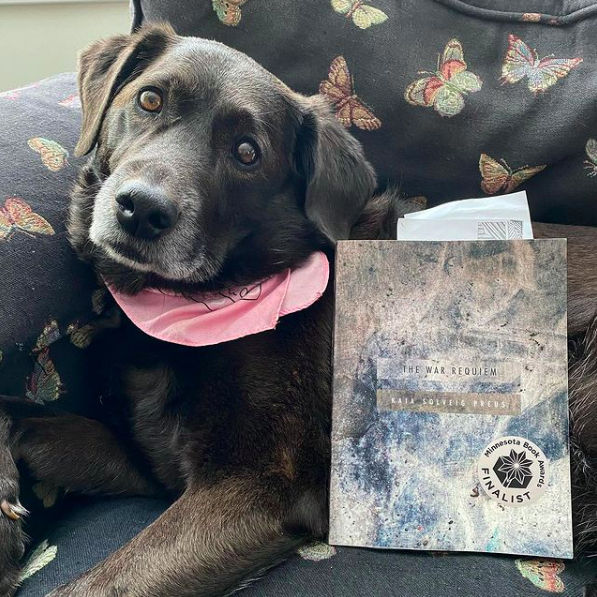 Writer, artist, and former English teacher Ms. Kaia Preus was named Finalist for the Minnesota Book Award in the Creative Nonfiction & Memoir category.
The winner will be announced live at the virtual awards ceremony on April 29th. "Minnesota is such a literary state with a very vibrant arts community so to be named a finalist is a huge honor," Preus said.
Preus wrote a book called The War Requiem which blends historical fiction, research, and personal memoir. "I dig into big concepts such as why are people called to make art, what makes someone an artist, does making art matter when there is so much suffering in the world?" Preus said.
Preus wrote her first draft in graduate school and spent about four years editing the book. "Once my book was accepted for publication I spent another year working with my editors to fully complete the book. The entire process took about six years," Preus said.
"
Minnesota is such a literary state with a very vibrant arts community so to be named a finalist is a huge honor."
— Kaia Preus
She wrote this book because she couldn't stop thinking about a piece of music called "The War Requiem" by Benjamin Britten which she sang while she was in the choir in college. She kept thinking about the music so she started to research the song and Benjamin Britten. "The more books and letters and articles I read about Benjamin Britten the more excited I became to learn more. I felt compelled to write. I couldn't stop thinking about the music until I tried to write out my thoughts about it," Preus said.
Preus said the hardest part about writing her book was when she had to make serious cuts; her editors wanted her to cut 70 pages. "It was painful at first but I'm really glad I listened to my editor because the book is much better for it," Preus said.
She is working on her second book right now; she just finished her first draft. It is a young adult novel that she hopes is the first of a series. "The book I'm working on now is for high school-aged people so get ready," Preus said.
Her advice for kids who want to start writing is do it. It's like anything else–you need to practice to get good at writing. According to Preus, reading will help improve your writing skills. "Read anything and everything that interests you. Ingest as many words and ideas as possible let them mingle inside of you and then see what blooms," Preus said.
Kaia Preus went to St. Olaf college for her undergraduate degree and Hollins University for her MFA. She majored in English and has a Masters in Fine Arts and Creative Writing. "I still take writing classes and often enroll in classes at the Loft in Minneapolis. I also teach writing classes there now which is so fun," Preus said.