Learning differences and COVID: One student's perspective
February 5, 2021
"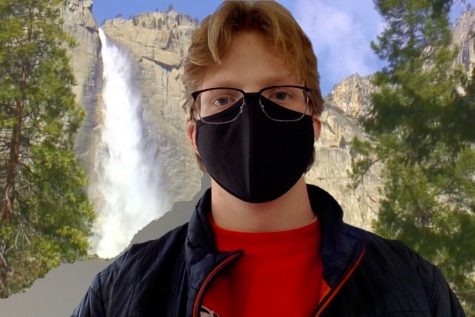 By the time I got into the groove of things, the semester ended and my junior year was over; I had high hopes that the same thing would not repeat the next year.
Every year, more students––ranging from elementary school to high school––are diagnosed with learning differences such as ADHD, ADD, Dysgraphia, and Dyslexia. 
According to the National Center for Education Statistics, in the 2018-19 school year, 14% of all public school students received special education services under the Individuals with Disabilities Education Act. 
Now, students who have a diagnosis have to learn how to adapt in the conditions that COVID has put us in––with hybrid schedules and online video classes, students react in many different ways, both positively and negatively.
I was diagnosed with ADHD (Attention Deficit Hyperactivity Disorder) during the 3rd quarter of my sophomore year at BSM. Before the diagnosis, I struggled with focusing during class in each individual period throughout the day. 
After receiving my diagnosis, I was able to connect deeper with the material in class because of my newfound ability to focus and concentrate on that specific topic, rather than all of my thoughts from eight separate class periods spiraling together. However, when the COVID pandemic hit, I struggled immensely with the transition to completely virtual learning, only worsening as the months passed by.
Extended Online School
In the early months of the pandemic and through the end of my junior year, BSM moved completely to what was called EOS, or Extended Online School. This meant that each class assigned work for the students to do, replacing what would have been the in-class lesson and homework. 
This period of time was particularly difficult for me because I lacked the motivation to do my work; be it the lack of interaction with my friends and classmates or because I was stuck in the house all day, positive morale for school was low. 
Often, I had to teach myself lessons for class without the convenience of being able to ask teachers for help; making progress when doing work was strenuous. When I was not able to access the teacher's office hours, emailing could take some time, and the assignment would be past due by the time I understood the work. When I'd get frustrated, I'd lose focus on the topic and get distracted around the house, further losing motivation to complete the work. By the time I got into the groove of things, the semester ended and my junior year was over; I had high hopes that the same thing would not repeat the next year.
The Hybrid Model
For the 2020-2021 school year, BSM revealed a "hybrid" schedule for learning throughout the year: students were split into two cohorts by grade, alternating in-person school each day. Alternatively, when one said cohort would be at home, they would attend the four periods of the school day through virtual Zoom calls with the rest of the students from the same cohort in those classes. 
Students were expected to smoothly transition from half a year of completely virtual learning to a hybrid schedule alternating days in school; this caught up to me quickly as the accessibility I once had to teachers when we were in school every day was now gone, and I had to utilize the time I had with them. Whether I got flustered because of the overwhelming amount of work or because I couldn't process the information while on Zoom calls, something about the hybrid schedule wasn't clicking, and I became worried and discombobulated. 
As the school year has continued and I have had time to adapt to this new COVID-schedule, I have learned how to best utilize the accommodations I have to benefit me the most in my specific areas of struggle; because of my lack of organization, my brain clutters all my assignments together and some get lost in the mix. The faculty at BSM has been very obliging throughout this whole process, by allowing students to turn in late assignments for full credit or letting students take tests in-person instead of virtually, etc. 
The COVID pandemic continues to spontaneously spring unanticipated problems on how we go to school, hang out with friends, and live our lives. As a student with ADHD who struggles with focusing in normal class, this major shift in daily schedule has proved to be a surmountable task with the right mindset. 
Once I set my mind to productivity and focus, adapting to the schedule and workload became trouble-free and the schedule settled in frictionlessly. However, unlike myself, many students have been unable to adapt and continue to struggle with this new and unique school schedule.