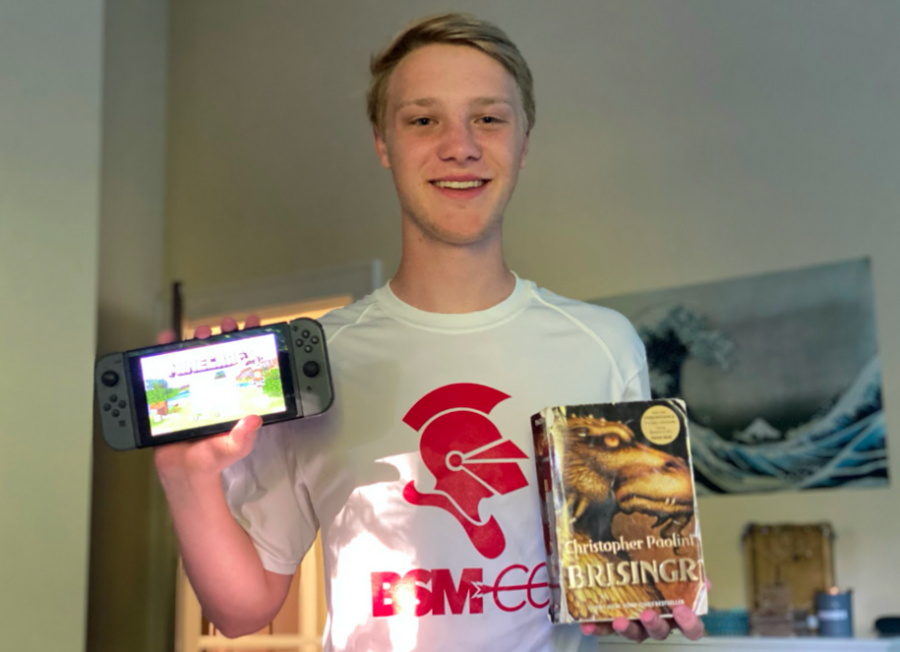 Photo courtesy of William Valley
William Valley
Senior William Valley's hard work and perseverance has paid off throughout the entirety of high school at BSM, as he has successfully maintained a 4.0 GPA and earned the title of valedictorian.
Valley was honored to receive this title as it fulfilled a successful four years of high school. "The honor definitely means a lot to me as it is a representation of all the hard work I've put into my studies over the last four years," Valley said.
Though he was able to finish high school with all A's, Valley said it was not always smooth sailing keeping his grades perfect. "There were definitely times I felt I wasn't going to make it. Multiple times I had grades below an A heading into finals week, but I was always able to pull through in the end," Valley said.
While there were a few bumps in the road, classes such as Honors English 9 and AP Language and Composition brought along some of the most challenges for Valley. "English is not my strong suit. I was closest to not getting an A in those classes, but also Paschal Mystery in 10th grade. I definitely did not put as much effort into that class as I should have," Valley said.
Valley enjoyed World History the most, taking it one semester in both as a freshman and as a sophomore. "Although it was a note-heavy class, I have always enjoyed learning about history, and Mrs. Vroman made the class super fun with simulations and games, which I found to be the best part of the class," Valley said.
Though Valley stayed very motivated in school, he also kept himself busy away from schoolwork. For BSM athletics, Valley participated in a wide range of sports including tennis, cross country, soccer, basketball, and track. He also participated in ping pong and knowledge bowl. When asked what he liked to do outside of BSM, Valley had a vast variety of activities. "I like to read during the summers when I have more free time, watch YouTube, play video games, or play basketball at the court by my house," Valley said.
The grind has paid off for Valley, as he said he will be continuing his education at the University of Minnesota in the Honors Program. "My primary motivation for maintaining my grades was my future. I wanted to give myself the best chance to get into the college I wanted to go to. I will be in the Honors Program and in the College of Science and Engineering, where I will be studying engineering. I am still undecided on which type of engineering I want to focus on," Valley said.
As for where he sees himself in a few years, Valley would like to pursue working in the same field he is pursuing in college. "In a few years, I hope to be graduating from college and getting my first job as an engineer," Valley said.