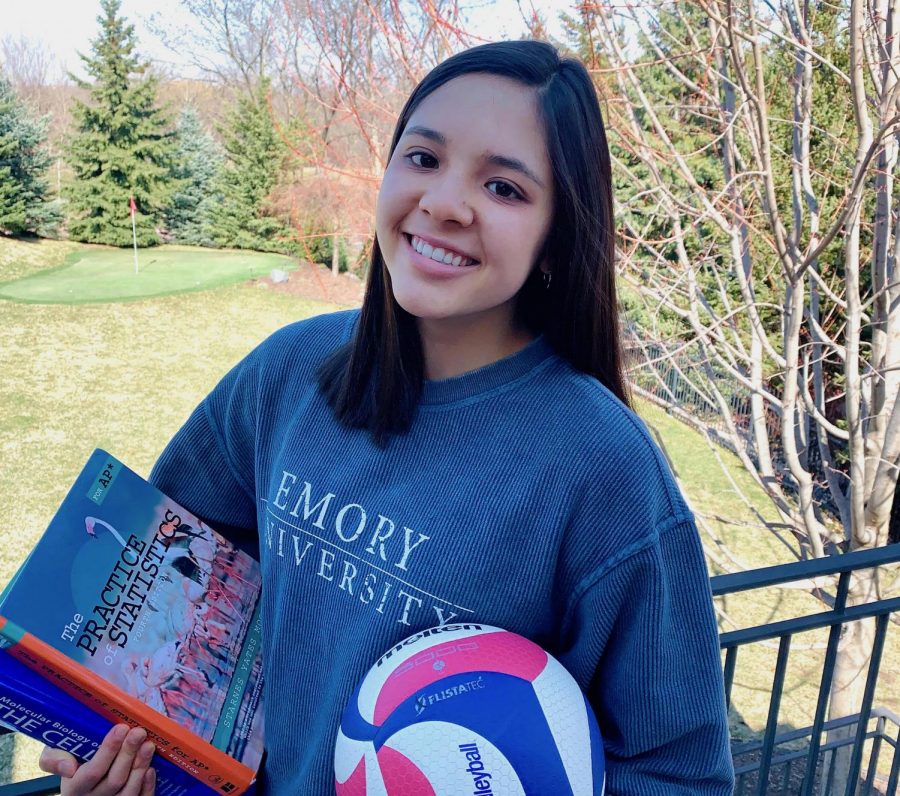 Sarah Luong
Sarah Luong, BSM's recipient of the 2020 Athena Award, varsity volleyball and math league captain, and one of this year's valedictorians, has excelled on the court and in the classroom in her six years at BSM.
Throughout her years, she has taken challenging classes, including many AP and Honors courses, such as AP English Composition and AP Physics; however, AP English Composition was also one of her favorite classes. "AP Comp was a lot of managing your own schedule…so it was a lot of work…but I really liked the class," Luong said.
Some of her other favorite classes throughout her years at BSM have been Honors English 9 and both calculus classes. She loved Honors English 9 because of the challenge and how much she grew as a writer and reader because of it. "It made me more interested in writing and reading…It was definitely one of the hardest classes but it was really rewarding," Luong said.
Luong, who has always loved math, is well known by Mr. Dan Bowler, one of the high school math teachers at BSM. He taught Luong from freshman to junior year, coached her in math league, and has also enjoyed watching her play volleyball. Even though Luong is ahead a grade in terms of her age, she still excels in all of her classes, which is something Bowler has noticed. "She is precocious…even last year when she was in my BC Calculus class as a junior who should've been a sophomore, she was probably my best student," Bowler said.
Bowler's favorite memory of Luong is when on an Honors Precalculus quiz Luong drew a satellite as a halo above Earth instead of around it. "I gave her grief for that for a long, long time. I still do," Bowler said.
Even though Luong may not have drawn the satellite the correct way, Bowler still thinks very highly of her. "She's very organized, one of the most organized people I've seen…she is meticulous, and intuitive, and very funny," Bowler said.
Luong has done very well in her years at BSM; however, there have been a few times where she didn't know if she'd be able to keep her 4.0. "There were some times…[during]…junior year…I just got really busy with school and volleyball and volunteering," Luong said.
Even though she wasn't sure if she'd make it a few times, Luong managed to keep her 4.0 throughout high school, something that means a lot to her. "It's rewarding because obviously we all put a lot of time into school, so it's the culmination of all of our efforts," Luong said.
As for her future, Luong is very excited to play volleyball at Emory University. She's not sure what she'll end up majoring in, but she's considering applied mathematics or going down the premed track.