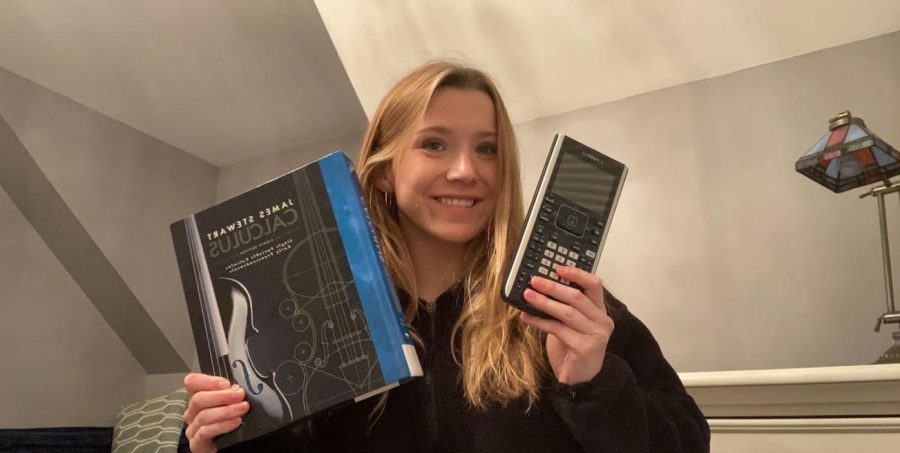 Photo courtesy of Maggie Murnan
Maggie Murnan
Maggie Murnan is one of two hard-working salutatorians for the Class of 2020. Murnan received all A's and only two A-'s throughout her entire high school career.
When just starting high school, Murnan's goal was to get good grades in school, and she did just that and more. "I always wanted to get good grades; I don't know if being salutatorian was necessarily my goal. It was more just getting the best grades that I possibly could," Murnan said. 
Murnan was able to find several methods to attain those strong grades.."Take classes that you are interested about, especially if they are AP classes. It makes it a lot easier to study and stay motivated in a class if it is something you are interested in," Murnan said. 
Over the course of high school, Murnan took some really hard classes. Some of those classes she enjoyed, but others not as much. "AP Physics was probably my hardest class. I tried really hard in it, but I just don't think I really have a physics brain if that makes sense. I ended up getting an A- in the class first semester, which I was kind of disappointed about," Murnan said. 
On top of maintaining a high GPA, Murnan participated in numerous extracurricular activities in all four years of high school and even started her own club at BSM. "For sports, I played soccer freshman and sophomore year, and I played golf. In school, I was a part of NHS, NHHS, RKVC, Math League, Science Club, Medical Club, Mu Alpha Theta, and I started 'Craft Club' with a couple of my friends," Murnan said. 
Murnan has a wonderful, big future that awaits her with many more opportunities coming her way. " I'm planning on majoring in Communication Sciences and Disorders and going on the Pre-PA track, so I'll hopefully go to physician assistant school after undergraduate. If that doesn't work I'm thinking I'll use my degree to become a speech pathologist," Murnan said.