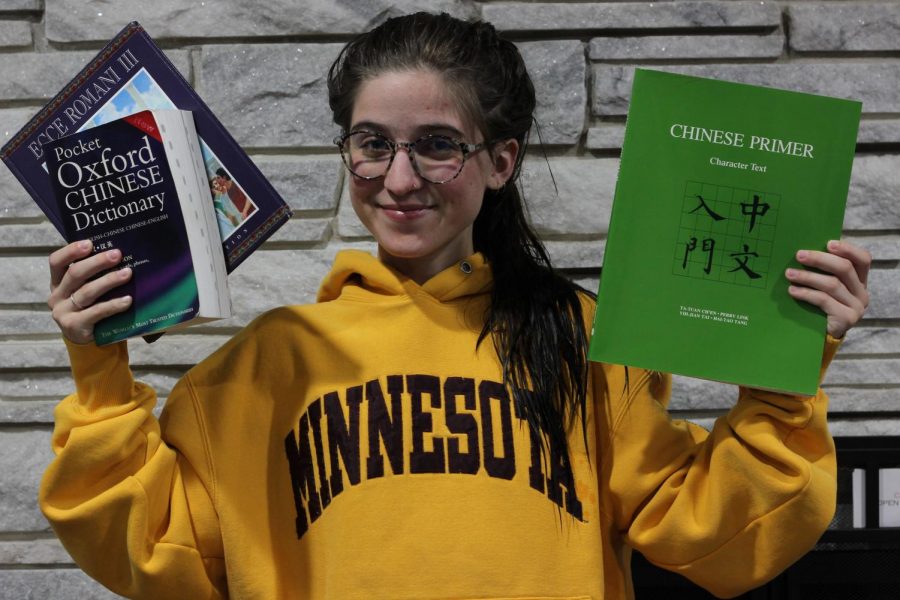 Hope Wang
Hope Wang is someone who likes to experience things at her own pace and one who doesn't care about others' opinions. 
One honorable aspect of Wang is her involvement and leadership in Student Council. Being elected Secretary in tenth grade, Treasurer in eleventh grade, and Student Council President in twelfth grade, Wang has spent her time at BSM making sure everyone's opinions were heard. "At times, it has been a lot of work, whether it be executing a fun student event or facilitating positive discussions between faculty and students, but the pay-off is a reminder that student voices matter which can be super empowering," Wang said. 
Another aspect of Wang is her love for the world's many languages. At the age of six, Wang started taking Mandarin Chinese. She finished BSM's Chinese program as a sophomore but then BSM ended up extending the program to have an AP level so Wang and a fellow classmate could continue learning. Wang is now considered proficient in Mandarin. Along with taking Chinese at BSM, Wang started taking Latin where she will have finished level four this year. And just when you thought that was enough, Wang also started learning American Sign Language at the beginning of tenth grade where she is now at an intermediate level of fluency. "I really enjoy learning different languages. It was one of those things I realized I picked up pretty quickly, which can always make something you do more fun," Wang said.
Her love for languages though stems from her huge appreciation for them. Coming from a multicultural, multiracial background, Wang has always had a constant curiosity about the world around her. To Wang, learning different languages has helped the world feel a little more connected. "When I can speak to someone in their native language or perhaps understand their cultural background a little bit better, I feel like seven billion people starts to feel a little less daunting. They can be so complex and rich and they are a constant reminder to pick my head up every once in a while and pay attention to others besides myself," Wang said. 
Outside of languages, Wang has also dedicated some of her time to volunteering. From tenth grade to twelfth grade, she volunteered at Parkshore Assisted Living Facility, where she was trained in caring for elderly patients with Alzheimer's disease. Most of her work included playing cognitive training exercises with patients, feeding them, taking them outside for walks, and spending time ensuring that each resident felt their memory needs were being cared for. "It has been an extremely rewarding pastime of mine, as I have become friends with many residents. Coming in and seeing a patient who has severe memory loss smile when they remember you, specifically, demonstrates just how much my work can mean," Wang said.  
Heading into next year, Wang will continue her education at the University of Minnesota Twin Cities where she plans on double-majoring in linguistics and anthropology. "I am really interested in linguistic fieldwork to restore endangered languages, and these two majors would set me up perfectly for such research, and the U of M has a very good linguistics program," Wang said. 
Favorite Restaurant: Salut in Edina 
Favorite Food: Mac and cheese from Yum! 
Favorite Movie: Heathers
Favorite TV Series: Black Mirror 
Favorite Song: "This Must Be The Place (Naive Melody)" by The Talking Heads 
Spirit Animal: Koi fish 
Favorite Activity/ Sport: I LOVE watching baseball (esp. the MN Twins!!)
Favorite Meme: One does not simply have a favorite meme.
Favorite App: Reddit or Candy Crush
Favorite Book: A Tale of Two Cities by Charles Dickens 
Advice during online school/ quarantine: Have fun with it, people! We never get time like this to relax. This is like summer break, but it's socially acceptable to not have obligations—that's pretty cool…