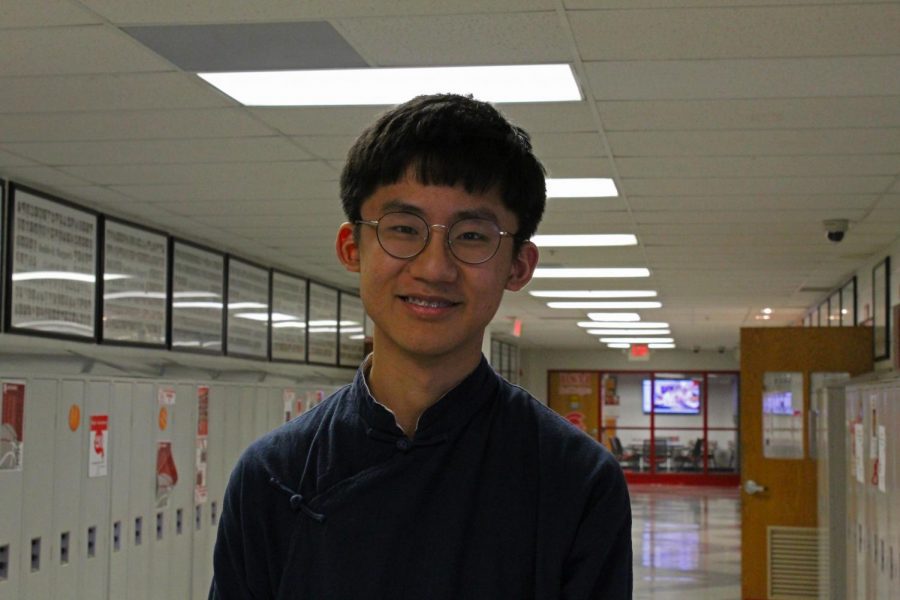 Frank Ma
Hailing from Beijing, China, Frank Ma was a new student at BSM this year, yet he quickly became known as one of the nicest, most outgoing individuals you will ever meet. Ma is a devout Catholic and heavily involved in Model UN. 
Since he was very young, Ma has dreamed of coming to the United States. "As a child, I saw movies with kids riding around their neighborhood doing whatever they want…they seemed very happy, I thought the US must be like a kind of heaven," Ma said.
Living in the US became a lifelong dream for Ma. Finally, as a senior in high school, he made it, Ma left his home in China to spend his senior year of high school and college here. "I decided to come to the US because the academic reputation and research quality was the best," Ma said. 
The transition went very smoothly for Ma, much to his appreciation. He was a self-described, "terrible" English speaker before moving here. Although he had taken classes, as is the custom in China, he found the speaking part very challenging. Since coming to the US, his English speaking skills have improved drastically. He surprises those meeting him for the first time with his clear, natural dialogue; which for a foreigner like Ma, isn't necessarily expected. He recalls his first day of school, walking anxiously into Mr. Becker's religion class and being greeted warmly by his classmates. "Here I'm a foreigner, but you did not treat me as a stranger," Ma said.
Since arriving in the US, Ma has noticed the vast differences between life here and in China. He likes the importance of freedom in American society: how citizens are encouraged to stand up to their own government when they feel that it is dysfunctional or unfair. However, his one critique is that the United States health care cost here is too high. "It is hard for middle and lower classes to afford it," Ma said.
When comparing BSM to his school back in China, Ma had two words  "It's awesome."
He said that adults at BSM treat him like a friend, they want what is best for him. As for the students, Ma said that Red Knights treat each other like a family. He felt more like a stranger back in China than he does here. The reason for this is what makes Ma special. Senior Aaron Latterell is one of Ma's good friends at BSM. "Frank is a guy that will greet you in the hall and ask how you're doing, not because it's the right thing to do, but because he genuinely cares," Latterell said.
A devout Christian, Ma discovered God when he was in middle school by attending Catholic mass by himself in his free time. He wanted answers to the questions without answers, such as the meaning of life. He went to Beijing to begin his high school career, where he met an American English teacher, who happened to be very spiritual as well. She brought him to a Japanese church where he was baptized. It wasn't until coming to America when he started learning about the Gospel at Park Community Church. "People throw around the term 'model Christian' a lot, right? Frank is a perfect example of that," Latterell said.
Ma is planning to further his education right here at the University of Minnesota. He will major in sociology, with a minor in Greek, and then pursue a graduate degree in theology and maybe even a Ph.D. someday. He wants to live in the United States permanently, with the hope to eventually become a university professor of religion or philosophy. "I do not like to wear fancy shoes worth 10,000 dollars or tell others what kind of house I live in. I do not like living loudly," Ma said.
Favorite Restaurant: Quanjude in Beijing – Nixon ate there once
Favorite Food: Rice and pork
Favorite Movie: Grand Budapest Hotel
Favorite Song: The Butterfly Lovers violin concerto
Favorite Sport: Tennis
Favorite Meme: Minions
Favorite App: Bank of America
Favorite Book: The Divine Comedy by Dante Alighieri
Quarantine advice: Do something fun, relax, learn to cook.