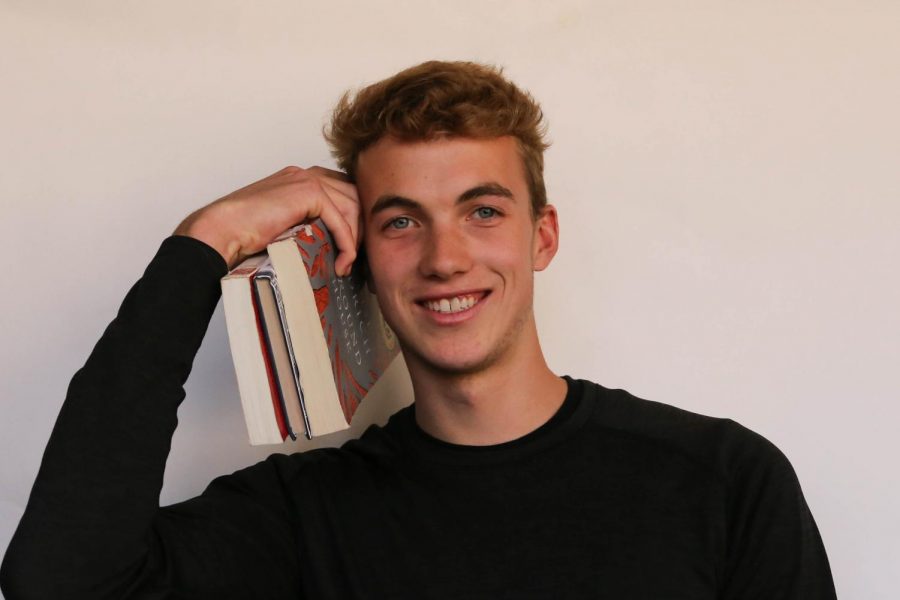 Valedictorian: Ryan Frost
May 18, 2018
Ryan Frost is one of the ve valedictorians this year. As the captain of the BSM tennis team, a member of the National Honors Society, and one of the most diligent students in class, Ryan finished his high school career with a cumulative GPA of 4.0.
Since arriving in ninth grade at BSM, Ryan has been heavily involved in the Red Knight community. "I've done boys' tennis, RKVC, math league, ping pong, Knight Life, and many more," Ryan said.
Among all, however, Ryan has been most influenced by his role on the tennis team. Ryan has been playing tennis for seven years, which has been a huge part of his life. His captaincy has motivated him to be a leader on and o the court. The lessons Ryan learned from tennis have also helped him with academics as well. "Tennis is an individual sport which requires an intensive mental drive to stay focused. It is kind of the same thing when I'm trying to grind through homework and tests and force yourself to stay at it and keep going," Ryan said.
His heavy involvement in sports, clubs, and other extracurricular activities hasn't interrupted him from his academics. "Sometimes, it is hard to make time to do homework, and tennis takes up a lot of weekends, but overall, I've been able to finish all of my work," Ryan said.
Although Ryan did receive few borderline A's his freshman year in Art and Design, Graphic Design, and Honors English 9, Ryan managed to maintain perfect grades throughout his high school career. Ryan has a few simple ways to keep a perfect GPA. "I try to stay focused during class and complete all of my work on time."
Ryan will be attending University of Notre Dame next year where he will major in engineering while integrating business sides of studies as well. After college, Ryan is planning to explore the consulting industry.