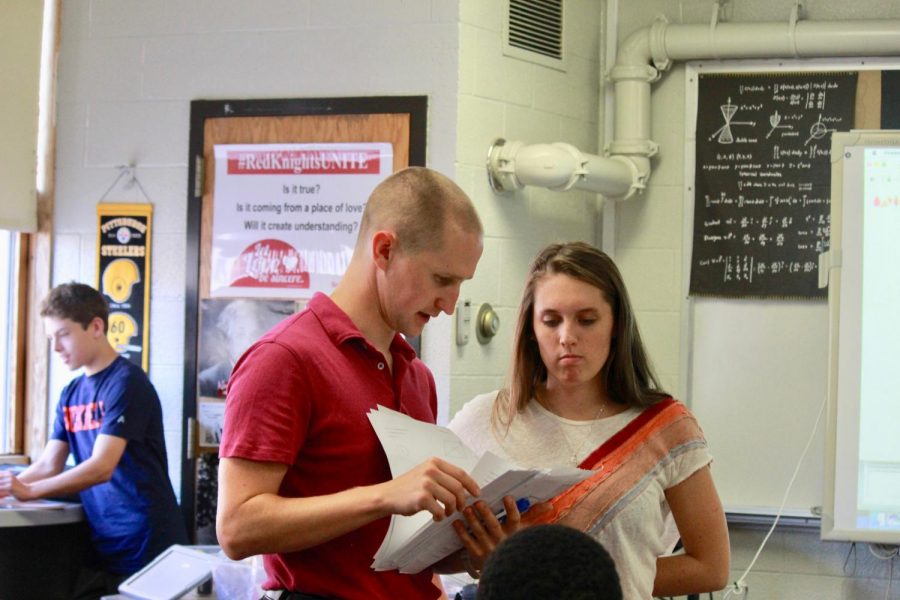 John Groess – Math
A classroom of dance, song, and energy Mr. John Groess has introduced his students to a new way of learning math. After two years of teaching in Madrid, Spain, Groess has come home to Minnesota to teach at BSM.
A graduate of Cretin-Derham Hall High School, Groess attended St. John's University in Collegeville, and started his teaching career at Shattuck-St Mary's School in Faribault, Minnesota. Then, recognizing his interest in travel, Groess applied for teaching positions abroad. Groess taught in Spain teaching at the American School of Madrid for two years. "It was so awesome and fun, and the school was great, but I kind of [had the feeling] of you wake up and you look in the mirror and you just feel like it's a sign from somewhere that this isn't the place you are called to be," Groess said.
An experienced teacher of nine years, Groess has taught every level of math from sixth grade mathematics to calculus. He currently teaches Formal Geometry, Geometry Concepts, and Blended Advanced Algebra by exposing his students to a math class filled with movement and song. "I really try to focus on how to make it enjoyable for the students…[and] I think my teaching style is much more everything combined as opposed to a traditional method," Groess said.
Along with a bit of music, Groess incorporates skills that reach beyond the classroom through his lessons. "[Teaching is] all about building skills and…the ability to overcome a challenge," Groess said.
The BSM community has welcomed Groess and his high energy. "Since that first day, everyone says hello, asks how I am doing, and generally wants to make sure I am happy here," Groess said.
Groess' favorite part about the BSM community is the students. "They make me laugh every day, and I am so happy to have such an amazing group of kids that I work with. I don't think they all realize how them being themselves is such an amazing, funny, and great thing everyday," Groess said.