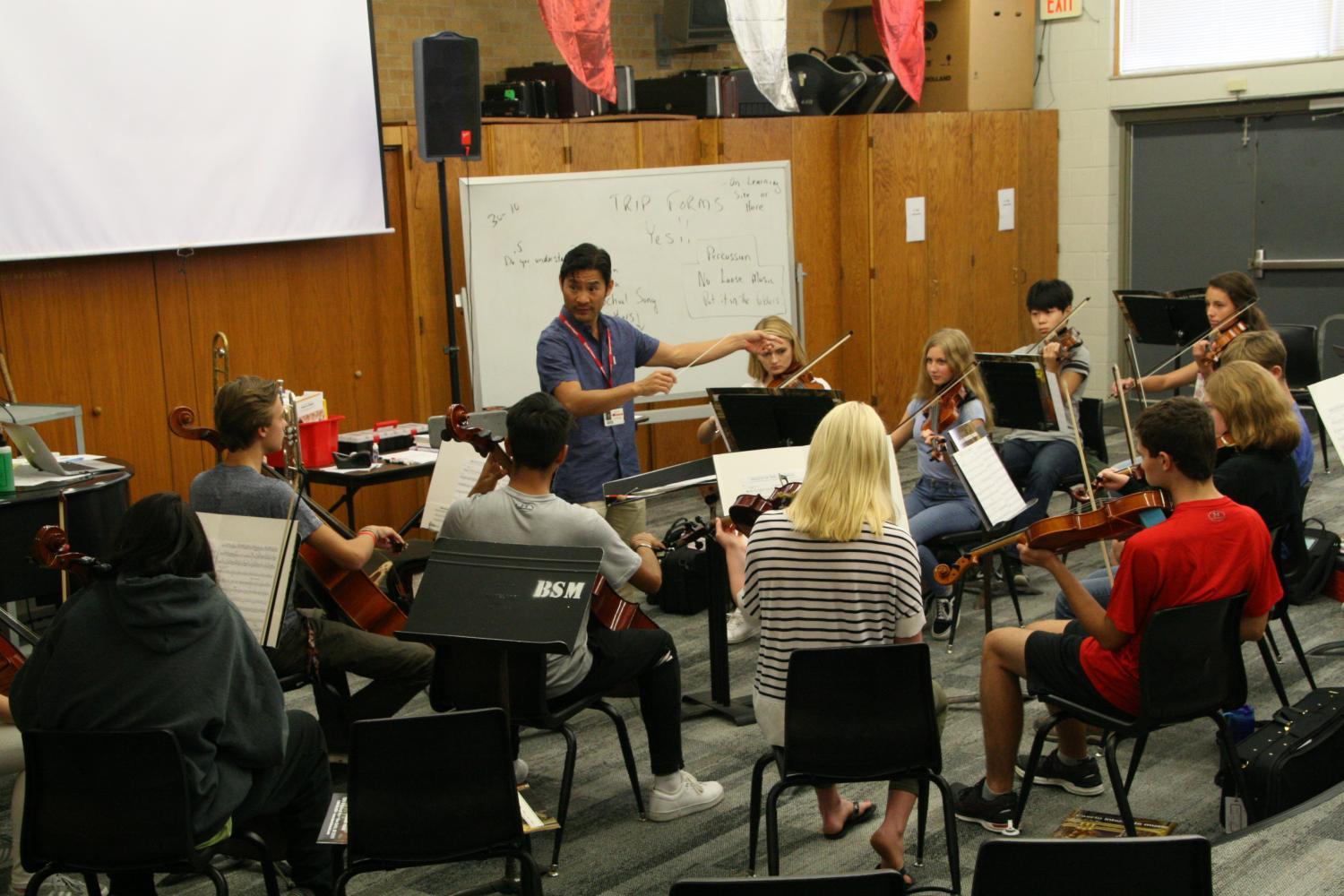 BSM now offers orchestra as a class held during the school day
Orchestra, previously an exclusively extracurricular activity, is now being offered as a full class at BSM. The new class, set in the band room during third period every day (excluding even block days), brings changes to how the school runs the orchestra program.
The changes include the arrival of a new orchestra teacher, Steven Leung. Leung has been playing music since he was a child, when his mother taught him piano and later enrolled him in violin classes. He decided to pursue an education in music when he was in high school. Leung taught orchestra before coming to BSM, most recently at MacPhail Center for Music.
One of Leung's short-term goals for the beginning of the year is to get to know each orchestra member––not only who they are and what they're interested in, but also what level of experience each person has had in playing their instruments, individually or in an orchestra. "I'm a big proponent of teaching students where they are and making them better… Learning's not always clean. So [I'm] finding ways where they may feel comfortable taking risks and maybe playing some repertoire that they feel like is above them or challenging," Leung said.
Orchestra being changed from an extracurricular activity to a full class also means considerably more time to practice. "Last year, the whole ensemble orchestra only practiced once or twice a week. But now we practice four times a week, one of those being a block day. I think it's a really good thing that we're going to get more practice time so we can learn harder––and I would say better––pieces for concerts and stuff like that," sophomore violinist Frankie Lynch said.
The orchestra plays for every mass, as well as at the Christmas concert and a spring concert every year. This year, the orchestra will also be going on a tour to play in New York over Presidents' Day Weekend.