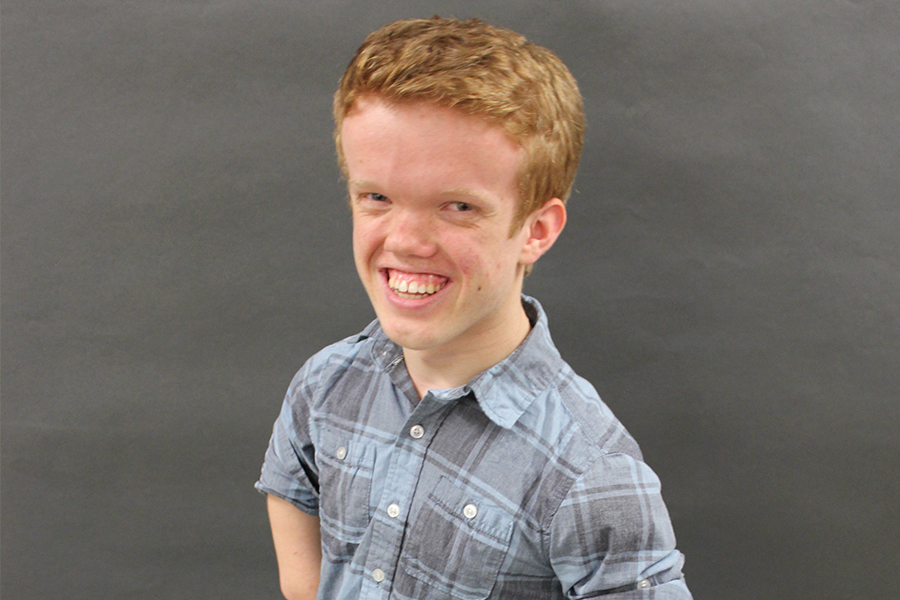 Drew Ormsby
Drew Ormsby is one of the most beloved members of the BSM community. Participating in not only the alpine ski and debate teams and managing the football and soccer teams, Drew has also become one of the most distinguished members of the senior class.
All members of the community recognize how Drew is far above his peers. Social Studies teacher Keith Jones has had a close relationship with this tremendous senior throughout his four years at BSM; he notes how welcoming Drew acts while in the classroom. "Drew was in my class a couple of years ago, and now I have him in AP Comparative Government. We've had a great relationship. Drew has this positive disposition. He interacts well with his fellow students and adults. He's just fun to be around," Mr. Jones said.
Drew agrees that Mr. Jones has been a huge influence on him as a student and as a person. "We get along really well in class. He makes fun of me, I make fun of him. He's a good role model for me. He knows how to teach well, but he can truly relate to the students he's teaching. He has taught me that you can have fun in the classroom," Drew said. Since their relationship started, however, the teacher realized how special Drew is. "Coming in as a sophomore, Drew was ahead of his peers in his maturity and his relationships with his classmates. It's great to see his young adult personality emerge," Mr. Jones said.
What makes him truly stand out, however, is how Drew works to show his true personality. "If you don't know me, you would think I'm pretty quiet. But when I set my mind to [something,] I can really get into it. I can be the extrovert that I am. Once I get to that level, I'm pretty much an open book. Like in Link Crew events, I can become the extroverted leader I know I am," Drew said.
Drew also serves his peers. At school, he participates in RKVC and Link Crew. Even though he is extremely involved within the walls of BSM, Drew takes his hard work and determination into the Twin Cities community. This senior has excelled in Boy Scouts for many years, and he has recently earned his Eagle Scout Badge. "For my Eagle Scout Project, I chose to build several garden boxes. We built them for the Medina Housing Complex. They were placed around their administration building," Drew said.
His passion to help others has led into his future endeavors. Next fall, Drew plans to study in the pre-pharmacy program at North Dakota State University. "I like the consultation part of the work, like being able to work the issues out with people. Talking to the people individually gives it a personal level. I also love chemistry and biology. Combined, the two sciences make up pharmacy," Drew said.
"
There are five things I have noticed about Drew: he is enthusiastic, he has empathy, he's funny, he's determined, and he has this positive energy."
— Mr. Keith Jones
Although he is extremely proud of his accomplishments, Drew reflects on his career at BSM. He is open about wanting to change aspects of his high school experience. "I wish I could tell my freshman self to study more. I ended up getting good grades, but I feel like I didn't live up to my fullest potential academically. If I were to study more, I would probably have the grades that I wanted and that I knew I could have earned," Drew said.
Most importantly, Drew recognizes how becoming a Red Knight has changed his life. He notices how instrumental the BSM community was in his high school experience. "I think being a Red Knight means being a part of the community and participating in everything BSM has to offer. You can feel the community at any event. It's really important to go to sporting events or events around the school to feel like you're part of the community. I would say large school events were my favorite part of my BSM experience," Drew said.