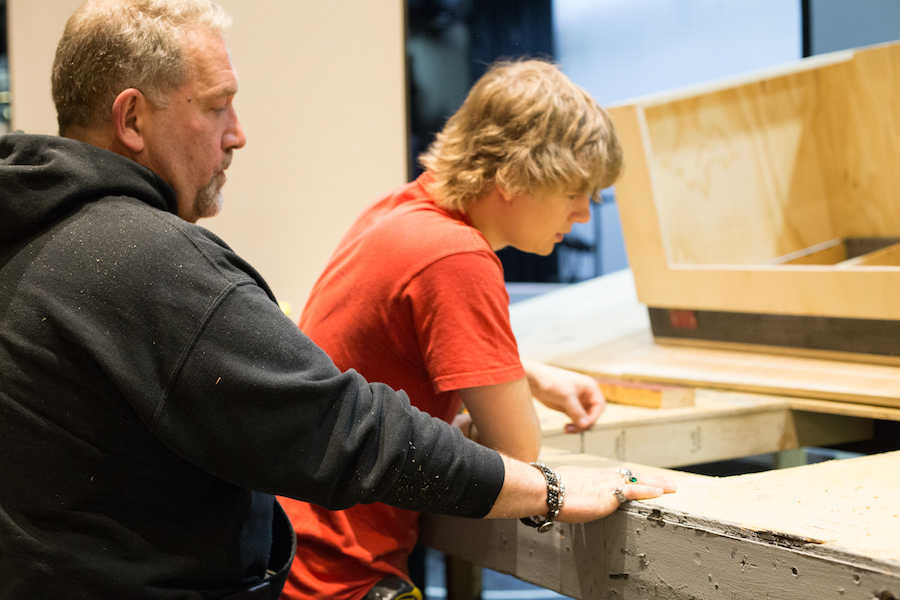 Scott Effertz
Knight Errant: What drew you towards BSM and kept you here?
Scott Effertz: I went to Catholic schools my whole life, and part of it was just simple necessity. I graduated from St. Thomas, and I had three interviews. One of them would've put me in Granite Falls, Minnesota, one of them would've put me in Wisconsin, and the other was here. I wanted to work somewhere I could use my speech theater degree, and this was the only place with both English and speech theater for the contract offer.
KE: Which clubs and activities have you helped with?
SE: Drama, audio and visual, golf, and chess. Some kids asked me if I'd be the chess club advisor, and I said, "Do I have to know how to play chess?" They said, "No, we just needed an adult supervisor," so I said, "Sure!" That began my brief stint as the chess club supervisor.
KE: Could you share a favorite memory or two of your time at BSM?
SE: I would say one of them would have to be [seeing how] the theater program got bigger and more popular. The year that we did Grease, when we were still doing the plays in the Great Hall, it was almost a sell-out crowd. That was the first time that ever happened, so that was kind of a big deal. I'd say that when this theater opened is probably another big favorite memory. I think it's hard for most people who are here now to think that we didn't have a theater, and that all the plays were done in the Great Hall.
KE: What will you do after retiring?
SE: That's a phrase I would like to talk about. I'm not even using the word "retiring," I'm using the word "transitioning." All I'm really doing is not teaching anymore, but I'm still going to be running a theater program and doing all the audio-visual stuff. I'm going to keep doing all of those things, where I work on set [and] students come in and help; that's kind of going to stay the same. I'm probably going to substitute teach a lot. One of the things [I hope to help with] is that [maybe] a new area we'll build at school is a "maker space." It's kind of like [how] ACS has a space to build things. When you think of those physics projects, where you see all of those big machines they build, there's nowhere to do that. They have to do it at home and haul it over here. Because of my carpentry skills, I will hope to be an assistant or somebody available to help students with building projects or various things. That's why I'm saying it's more of just transitioning to doing different things here.