Life after football
As the Benilde-St. Margaret's football team celebrated their state championship victory on Friday, November 25, underclassmen couldn't wait for next season. But for seniors, the championship meant the end of an era. For some it was years of the sport, and others, only a couple of seasons. Regardless, this season was one to remember.
March 31, 2017
On January 20 2017, the BSM football team raised its first State Championship banner to the rafters of the Haben center. The gleaming faces and riotous cheers were reminiscent of the moment months before, when those same boys of fall joyously raised their Championship trophy to an enthusiastic crowd of Red Knights in US Bank Stadium, finally victorious in a championship game that was arguably years in the making. Head coach John Hanks made it clear just how proud he was of all of his players, standing together on the Haben's court, smiles and awe-struck faces fully apparent. This was a moment that would not soon be forgotten by any of those boys.
November 25 marked the end of the 2016 football season, but for BSM football's 19 seniors, it marked the end of high school football. They are a very small portion of the millions of young Americans who have dedicated countless hours of their lives to high school football, many of them playing since their early childhood years. However, since only around 70,000 athletes are able to play college football at any given time, a relatively small number of graduating seniors are able to continue their football careers, meaning that for most of these young men a very influential chapter of their life has come to a close. For many years, these young men have spent the better parts of their summers and falls donning helmets and shoulder pads, pushing themselves physically and mentally, and forming bonds with their teammates that reach far beyond the sport that brought them together. Through victory and defeat, through triumph and tragedy, these young men have persisted, battling for glory in a sport that has formed them into who they are today. Though the rest of the world has moved on from those final triumphant moments on the turf, most graduating seniors are left to painfully separate from the sport that they love, or pursue it at a higher level.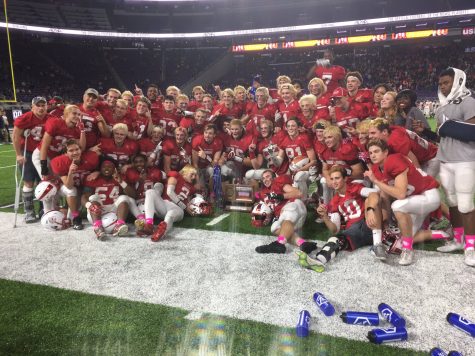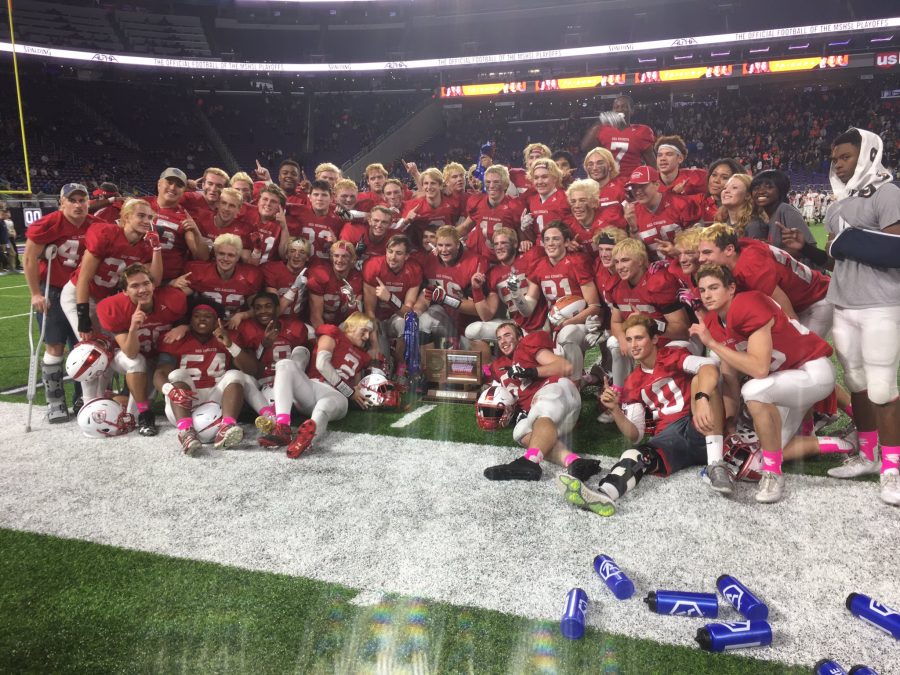 Most BSM seniors, including quarterback Will Whitmore, hung up the cleats after one final season of BSM football. With football over, many BSM players feel somewhat lost without having to suit up for practice every day. "I feel like there was so much team camaraderie and chemistry. We would always hang out and go out to eat after the games…you get to be with 50 of your best friends every day because of football and you really miss that," Whitmore said.
Even after winning the State Championship, linebacker Malachi Johnson's mixed feelings regarding the title reflect the sentiment many players felt at the end of their high school careers, despite the joy of winning. "It's been special, especially after winning the Championship, but after it was all over I came to school on Monday ready to go to practice, and there was nothing to go to. I feel empty without football…it feels bad knowing that I'll probably never be able to play with my best friends like Ricky and Eric again. It's going to feel different not being able to play with them," Johnson said.
Wilson also admits that while things like Saturday morning film sessions and workouts seem tough during the season, moments like those are missed once the season is over. He sees life after football as "a lot easier, but I miss the grind with my dirties. It's one of those things that you hate while you're doing it, but when you're done you realize you love it," Wilson said.
And it is precisely the "grinding with dirties" that makes football worth remembering. When the Red Knights look back at their season, the sentiments and language expressed remain consistent from player to player: "camaraderie," "friendship," and "teammates." Playing football is indeed playing with a team—their team. "I think [friendships with teammates are] different because you put in so much time towards one goal of winning the state championship and you've worked so hard with these guys and done so much together, like waking up at seven in the morning in the summer for FAST (summer workouts), and we'd still have like 30 or 40 kids there. It really showed how committed everybody was, so I think it's different because there's such a big commitment that all of the guys had to be great, and when you're achieving something as a team it's pretty special," Whitmore said.

Less than three weeks after the banner raising, senior Eric Wilson officially committed to Harvard University on National Signing Day, where he will continue his academic and football career. Though he realizes that collegiate football will be tougher, Wilson welcomes the challenge even as he moves on to a new team. "It'll for sure be different; I'll have a new group of guys and every group of guys is different. It'll be weird adjusting to college football instead of high school football, coupled with the rigor of a high school course compared to a college course. It'll be a lot tougher, but I'm looking forward to it," Wilson said.

John Landry and Joey Simpson

Senior running back and captain Ricky Floyd and Malachi Johnson also both hope to continue to play at the next level, with Johnson looking at junior college as a possible option for continuing his football career, while Floyd is still unsure what path he will take to continue playing.

But the end of a season, and subsequently the end of a high school career, can cause teammates to drift apart. "I still have close relationships, but I don't see those guys as much now that football's done, but it's brought us closer together because we're around each other 24/7. You get together in July to start FAST and then you have the season starting in August, so you're with each other for a long time, so those relationships build and you get used to being around each other… I miss being with my teammates every day after school because it'd just be fun to be around them. Without football and practice, you don't really see your friends and teammates as often," Floyd said.

It's clear that while the State Championship brought Red Knight football players immense joy and a sense of accomplishment, for BSM's seniors, the end of this final season is bittersweet. Football has impacted every one of these players in ways that can hardly be articulated in an interview or a story. For these young men, football has created lifelong memories, experiences, and a brotherhood that can scarcely be understood by those who have never donned pads and heard the cheers in the stadium. The experiences and friendships forged through the blood, sweat, and tears of this football team are not easily expressed, and maybe they're not meant to be. However, Floyd does a pretty good job when describing what life after football means to him: "It's surreal because I mean, who doesn't like Friday night lights? It's the best feeling to get on the field on a Friday night and compete with your school rooting for you. There's no better feeling than that," Floyd said.