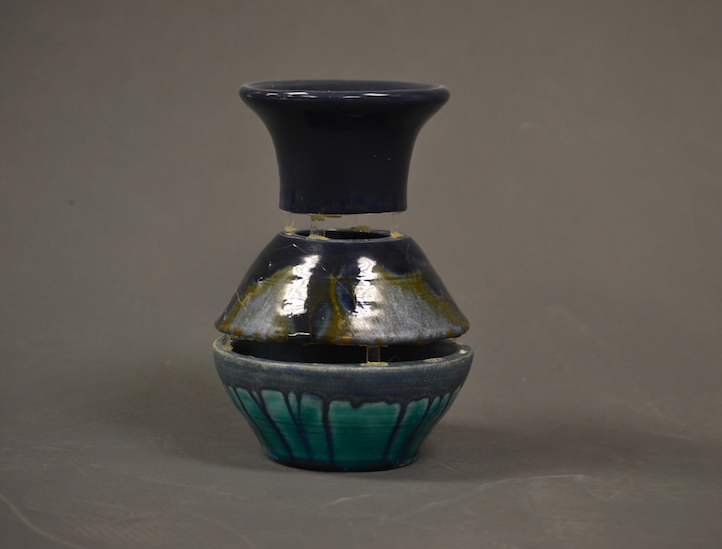 Maya Berg pursues passion in pottery
During freshman year, senior Maya Berg had the opportunity to take clay class and found a love and passion for the medium. Berg was drawn to ceramics since learning clay was an option only available to her at school, whereas forms like painting and sketching could be self-taught. "It is difficult to do [clay] outside of the classroom because you can't throw bowls without the wheel and it is the type of art [I] couldn't learn in any situation outside of school," Berg said.
Currently, Berg is in AP Clay with separation as her concentration (a cohesive body of work investigating a strong underlying visual idea in 3-D design-College Board). "When I begin a piece I create the bowls, wait for them to dry a little, and then carve the piece out to show the separation," Berg said.
For her concentration, Berg is focusing on different ways to show holes or cuts. "I have a piece that has wire holding it together. [For] the floating piece, I create[d] three different bowls and then cut notches in them to put plastic in between each bowl," Berg said.
Along with pieces of concentration, there also needs to be pieces with breadth, which are designed to show a versatile ability. Berg discovered her muse for the project, a chair, because of its utility. "Normally, I just throw bowls and vases for my concentration and for breadth I wanted to do hand building pieces and I wanted to do something challenging and I was sitting in a chair," Berg said.