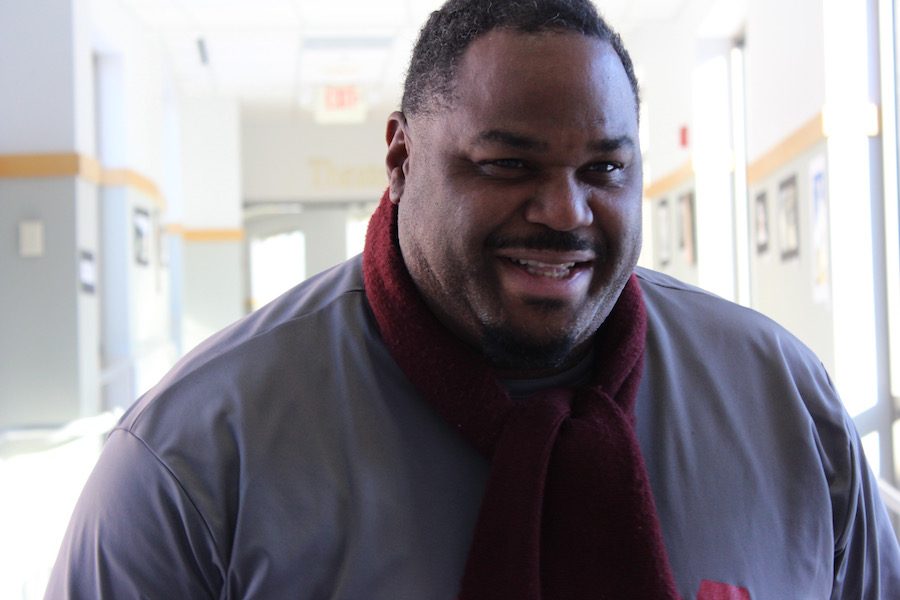 Unsung hero: Coach Creer
Joe Creer has had a big influence on many of the BSM sports teams over the last eight years with his coaching and specialized training. Creer grew up an athlete himself, competing in track and football throughout high school and then moving up to the collegiate football level, where he played for The University of Arkansas. Continuing his passion for football, Creer began strength and conditioning training for players, prior to coming to BSM. Creer created his own training company that gave him the nickname that we commonly know him by, Coach Dirty D. "Coach Creer's Dirty Defense LLC. is the whole strength and conditioning company. I started Dirty D back when I used to coach at Jefferson, back in 2006," Creer said.  
Creer does not limit himself to certain sports with his program. Creer believes that strength is the base that every athlete needs to succeed and technique is to come second. Creer knows everything you need to know about building strength, and he uses his skills to learn about each sport and what training techniques would benefit the athletes as the program progresses. "A lot of people don't realize that in all sports strength and conditioning is the same in the beginning. I do a week by week program, so you add the techniques to the sport the person is training for as it gets further along," Creer said.
At BSM Creer maintains his company while being a part of the coaching staff for BSM football. He is the head coach for the ninth grade team and an assistant coach for the varsity team. Along with being the strength and conditioning coach for the football program, Creer assists with the organization of the offensive and defensive lines as well as being the technical coach of the offensive line.
Coach Creer receives his education and training from one of the trainers of the Minnesota Vikings, Mark Ellis. He also uses his knowledge from playing sports in high school as well as in college to aid his athletes. "My boss Mark Ellis is a Vikings trainer, and he is the person who trains me and educates me," Creer said.