Graduating seniors reflect on their time in the BSM drama department
April 22, 2016
When the curtain closes on the BSM drama department's final performance of the year, the spring musical, "The Drowsy Chaperone," thirteen seniors will have to say goodbye to a community that many of them have been a part of for six years. For these seniors, this final show symbolizes years of hard work and dedication that they have put in in order for each show to be a success. While most of these students originally joined the drama department as a way to learn new skills or to showcase old ones, they have continued to return each year because of the strong sense of community that is very prevalent in the BSM drama department.   
Community and friendships are built through the countless hours practicing and performing. Being involved allows students, especially returning seniors, to create lasting friendships and memories. "You spend so much time with a certain group of people, and not being able to come back to [them] next year since I have been in it since freshman year [will be difficult]," senior Sophia Wolf, who has acted in the ensemble for the past three spring musicals, said.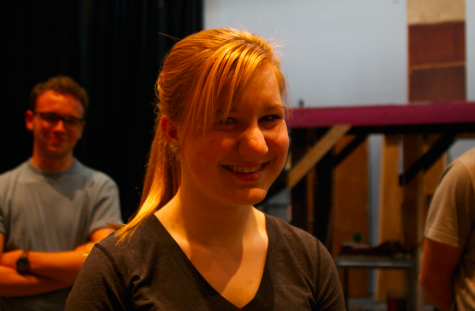 Theater allows students to learn more about themselves and gain important skills. For example, involvement in theater allowed senior Natasha Wagner to gain more confidence. Wagner has been involved in the plays and musicals at BSM since seventh grade. Therefore, she has participated in just about every aspect of putting on a successful show: acting, technology, costumes, makeup, set design, and construction. Wagner continues to stay involved in theater because it allows her to be a role model to younger students. "Ninety percent of my friends are in [the shows], and I have gotten to know how everything works and how a show is best done. I have learned so much it would be a waste to not use what I have learned to put on a show and give underclassmen and kids in the junior high the same opportunity to grow in confidence as well," Wagner said.
Along with gaining confidence and being a role model to younger students, theater allows students to tell a story with the audience. Senior Sabrina Ehrmantraut continues to stay involved in theater because it allows her to share social justice issues that she is passionate about. Two years ago, Ehrmantraut was in the fall play, "Dead Man Walking," and the show spurred a school-wide discussion about the death penalty and the criminal justice system in the United States. "The best part of theater is being on stage and showing people what it is you believe in. You are able to introduce people to issues by showing them the real people who are affected by these issues rather than just what the media shows," Ehrmantraut said.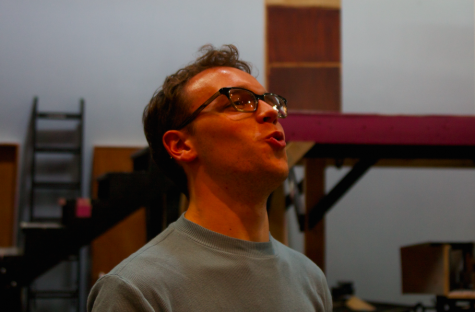 An important and often unnoticed part of putting on a show is to have a knowledgeable group of people in the technology crew. There are two main aspects of being involved in tech: lighting and sound. The three main seniors involved in tech are Adam Eldred, Anna Von Kampen, and Peter McCague. Eldred started working with the tech crew in the seventh grade; however, this spring he was inspired to try acting. He plays the part of Superintendent and is a member of the ensemble in "The Drowsy Chaperone." "I always really liked the responsibility being the sound guy. [It was a] fun way to be involved with something creative that was bigger than myself," Eldred said.
Senior Peter McCague first got involved with tech in the spring musical of his sophomore year, which was "The Wizard of Oz." At the beginning, McCague and Von Kampen were both in charge of the spotlights, but now Von Kampen works as the lighting board technician and McCague is a board operator. Together, they make sure all the lights are set up and running correctly. McCague continues to stay involved in the theater department because of the welcoming community and people he has met through the show. "I like the atmosphere in [in the theater department]. Everyone has their quirks, and people are not afraid of being themselves," McCague said.
An important aspect of a successful show is making sure everything goes smoothly and the main group of people who are responsible for this is the backstage crew, which consists of seniors Ann Haakonson, Kelly Johnson, Grace Kitzenberg, and Obasi Lewis. These seniors are all assistant stage managers whose jobs include managing props, looking out for emergencies such as a prop being misplaced, making sure everyone's microphones are on, and moving set pieces on and off stage. "[I am involved in] the backstage and behind the scenes stuff. I am not a great singer and, dancer so I don't enjoy those that much. It's nice not having to memorize lines, but I memorize when to move set pieces," Johnson said.
Many of the seniors who have continually been involved in the theater department and have truly loved the activity hope to continue it in college. Wolf, who has helped build the set and done the spring musicals since freshmen year, hopes to be involved in community theater. Senior Frankie Gormley also hopes to be involved in many future productions due to his love of acting and being able to take on different personas. "I'm considering doing theater in college, but I would like to do the worst level of community theater, so it's not as stressful or competitive," Wolf said.