Engineering III prepares robot for Germany
March 28, 2016
A  select group of senior Engineering students will travel halfway across the globe to Leipzig, Germany this summer to compete against corporations and universities from all over the world in the 2016 World Robocup.
Mr. Timothy Jump, former head of the Advanced Competitive Science (ACS) program and the organizer of the trip in previous years, left BSM last year for Pennsylvania to create engineering programs in other schools across the country. With his absence, the responsibility of organizing the trip fell to Ms. Kirsten Hoogenakker, the new head of the Engineering department. "I have generally had a lot of fun organizing the trip, and the trip to Qatar taught me alought." Hoogenakker said.
Every year for the past 12 years, BSM has sent about 20 students to compete in an urban search and rescue event. Teams use robots they have created to find victims of a simulated natural disaster. Every year they've competed, Engineering III students from BSM have placed in the top 20, beating out universities from countries around the world. "In the past, BSM has performed relatively well, but this year we are not focused so much on placement. Really we are just going for the experience and to see what other companies and universities have created," Hoogenakker said.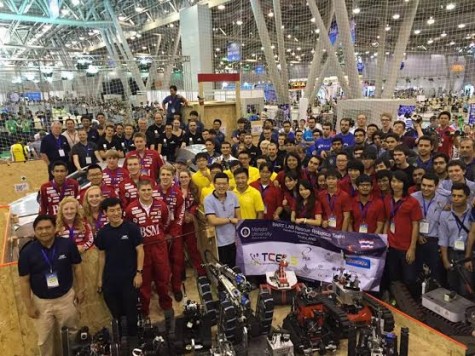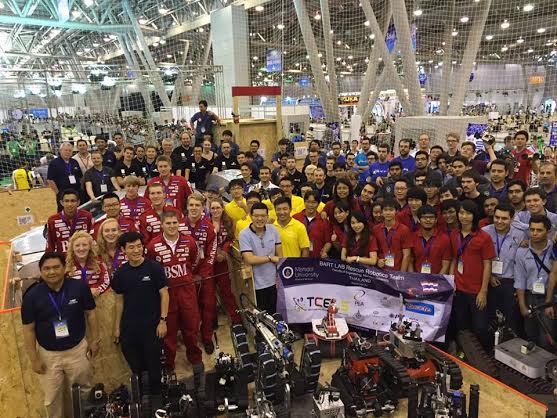 During last year's Robocup, BSM's robot was poorly equipped for the competition's harsh terrain. Both the ACS team and the bot suffered greatly. Absence of seasoned leadership has not helped the matter either. In past years, Jump took the lead for the design, fabrication, and assembly of the robot, but this year's team needs to make a lot of changes in order to pick up the slack.
This year, the team has added a much needed manipulator arm to the robot which will allow them to pick up objects and open doors. They designed brand new all-terrain treads, added digital mapping software, and pretty much updated and improved almost everything. "Even the way we research and develop has changed dramatically since Jump left. We are using two brand new software programs and have the whole class working collectively on the robot," Hoogenakker said.