STEM Blossoms With Advantages
December 16, 2015
Because all people have different strengths, having a wide variety of liberal arts and STEM classes allows students to choose the path that best suits their interests. BSM's attention to STEM gives an advantage to students interested in science careers. "I can recognize the importance of liberal arts, and I'm still taking English classes and things of that nature, but for my particular interests this information [about STEM] and this practice is going to be much more influential on my life," junior Carson Knoer said.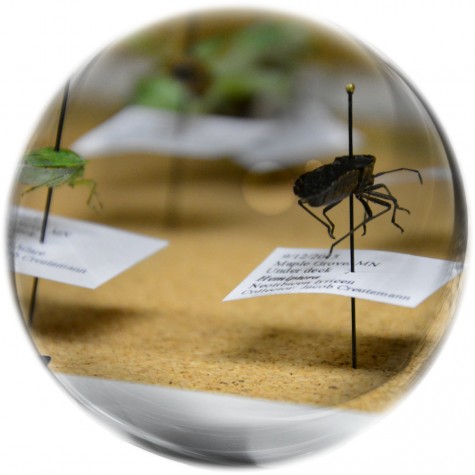 BSM, as a college prepatory school, has many students who already have college and career paths in mind. Knoer made the decision to drop his language class and take Biomedical Investigations, in addition to Engineering and AP Calculus. "If I'm really interested in pursuing a medical career, this training now could be instrumental to doing well on exams and tests, and getting into programs in the future," Knoer said.
Junior Gracey Scott plans to train for a career in medicine and has had a passion for the medical field since she was young. "I've always been interested. From a really young age I would watch surgeries on YouTube, and it's always been something that's been intriguing to me," Scott said.
Scott is glad she has the opportunity to learn more about a path that she is passionate about. "I think it's important so you have an idea of what you want to do going into college. That way you don't have to be in college trying to figure out what you want to do. It's important to have ideas about the general area that you want to study," Scott said.
Although STEM classes are known for being difficult, if the students taking the classes are excited about the curriculum, it makes the workload worthwhile. "I'm having a lot more fun this year than I was last year when I was in classes that weren't as engaging. I enjoy the material. I'm not just doing it to get the A," Knoer said.