Homegrown STEM
December 16, 2015
The newest class at BSM, Biomedical Investigations, is introducing biomedicinal fields to students who otherwise wouldn't be able to take this type of class until college. "We take what they did at the end of the year in biology and make more years out of it, and go in depth," core science and biomedical teacher Ms. Jennifer Roushar said.
BSM is currently offering Biomed I, and if the program develops as it is projected to do, Biomed II and III will be added. "Biomed I is the foundations; we learn about the human body. In Biomed II, we will look at if something goes wrong, what are the technologies and interventions needed to fix it? Biomed III is still up in the air, but the hope is for Biomed III to be a long-term research project," Roushar said.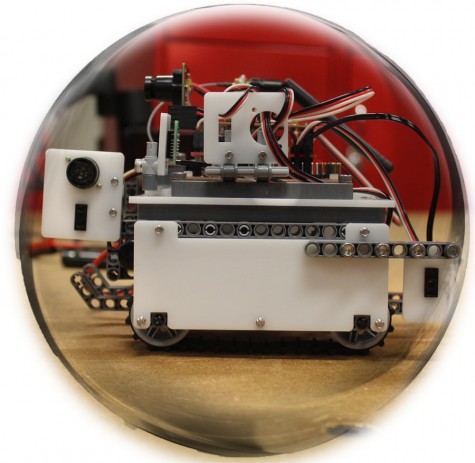 The new Biomed classes are not the first three-year STEM programs to be introduced to BSM. Advanced Competitive Sciences, or ACS, has been setting the bar for high school engineering programs across the country for over ten years. "While other engineering programs may tout that they teach kids to think on their own, I think this one actually does it without any hand holding," engineering teacher Mrs. Kristin Hoogenakker said.
ACS is split into three full-year classes so that each year builds on the last to create well-rounded, problem-solving students. "The first year is mostly focused on design, how to overcome failure and create better outcomes, and some basic engineering and physics concepts. The second year, they can do computer modeling and build a final robot. Engineering III is pretty much all about perfecting the robot and learning how to program," Hoogenakker said.