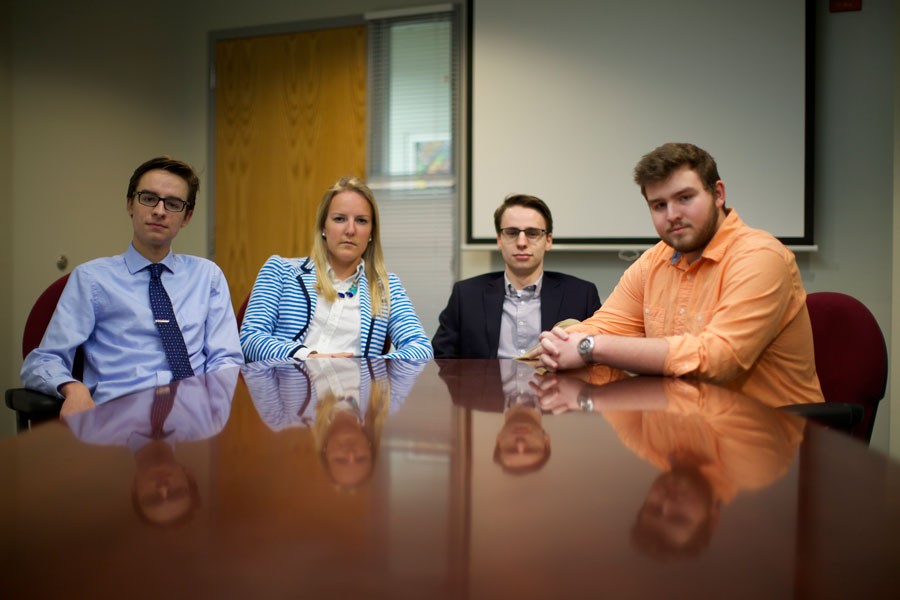 BSM business enthusiasts prepare for state competition
March 2, 2015
In its inaugural year at BSM, students on the Business Professionals of America––more commonly known as BPA––team successfully advanced to the state tournament in Global Marketing, Accounting, Prepared Speech, and Financial Analyst categories.

BPA seeks to give students opportunities outside of business classes to utilize their skills by competing against other students. "It is a national and local organization that exists to give students an opportunity to meet students from other schools who are interested in business or business related topics," Mr. John Sabol, BPA supervisor said.

Seniors Colin Sheeley and Andy Hudlow, with the help of Mr. Sabol, transformed the Investment Club into a nationally competing BPA team; they were able to assemble a group of students interested in finding out what they would need to learn in order to compete.

"This year, [BPA] was just starting up, so there was a lot of technical work trying to get the club up and running. A few students went to a fall leadership conference to see what different students would be interested in and what classes [at BSM] that we teach would align with [those interests]," Sabol said.

BPA involves various categories that can be individual or team-oriented, but most of the work is done completely by the students. "Mr. Sabol will help us with editing scripts, marketing, business plans, or teaching us how to fill out an accounting sheet," Sheeley said.

"

I knew that [BPA] would give me experience and real-world scenarios that could help me determine if that is something I'm interested in."

— Libby Grygar

At the state tournament, students must apply the tasks they were given at the beginning of the season to see if they can best present a plan, take a test, or complete computer skills.

"[Global Marketing Teams] have months of preparation to plan out company goals and exactly how you're going to broadcast an image. Then, we present it at a tournament to three judges who [score] you on your presentation skills, clarity, and overall conceivability," Sheeley said.

Senior Libby Grygar, a member of the Global Marketing Team, originally joined BPA because of her interest in majoring in business after graduating from BSM. "I knew that [BPA] would give me experience and real-world scenarios that could help me determine if that is something I'm interested in. It offered enough events that I could pick and choose the business aspects I'm interested in to further explore," Grygar said.

Grygar is one of the students in BPA who was able to apply a wide variety of skills she learned throughout the season to advance to the state competition.

"The skills necessary to advance to state really vary event to event. For myself and my group in Global Marketing, it required strong writing in our business plan and a clear, concise presentation. It also required us to have good extemporaneous speaking skills as there is a question and answer period at the end of our presentation with the judges," Grygar said.

If the first BPA season continues on its path of success, teams have the potential to advance from the state tournament to nationals in Anaheim, California. "For being first year rookies, [going to state] merits some kind of congratulations. I think that if we win state and get to nationals, I will enjoy Disneyland," Sheeley said.