Independent films find a comfortable niche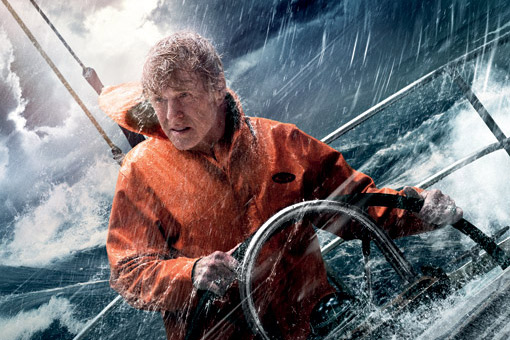 Incorporating both film festivals and local theater showings, the Minneapolis film community is thriving, and the independent film industry is a key component of that. Independent films are movies that are produced without major companies, usually with less funding. Despite this, the attendance rate is consistent. The Minneapolis film scene is strong because of people's artistic awareness and ever-growing crave for production as well as the Walker Art Center and its showings of various independent films prior to the Independent Spirit Awards.
The Independent Spirit Awards are like the Oscars for independent movies, the best independent films of the year are chosen and recognized. The movies are chosen from past Spirit Award Nominees, as voters attend nominee screenings and view select nominated films through a screening program before choosing the Spirit Award winners. The awards ceremony happens on March 1, 2014 in Los Angeles. However, for those looking to see these films a bit closer to home, the Minnesota Walker Art Center screens all nominated movies during the month of February.
The Walker will screen everything from "12 Years a Slave," the already critically acclaimed film that has been gaining Oscar buzz, to lesser known indies such as the documentary "20 Feet from Stardom." Walker Art Center members will be able to view these films in the four categories of Best Feature, Best First Feature, Best Documentary, and the John Cassavetes Award, all at no charge.
Other films the Walker will be screening during the month of February include lesser known indies such as "Crystal Fairy," starring Michael Cera and Gabby Hoffmann as Americans traveling throughout Chile in search of the San Pedro cactus. This independent film is as hilarious as it is well-directed. More serious movies are also being screened, such as "Blue Caprice," a thriller investigating the true stroy of the Beltway sniper attacks. With a wide array of independents to see, Walker members could start reserving tickets beginning January 7.
Though some theaters have jumped on the indie bandwagon, the typical movie theater usually doesn't show any independent films due to the lack of advertising, funding, and movie hype. Despite this, the Landmark Theaters are ranked first in Minnesota for independent movies and are the largest chain of theaters dedicated to independent films. Whether movie lovers go to the Walker Art Center, or the Uptown Theater, independent films are worth the view.
12 Years A Slave
"12 Years a Slave" is the heart-wrenching movie based on the true story of a free black man, Solomon Northup, who was taken and sold into slavery. Northup, played by Chiwetel Ejiofor, struggles with the harsh realities of slavery in the south after this sudden change of lifestyle. Directed by Steve Mcqueen, this film is gruesomely realistic, and an excellent representation of slavery. All the actors in the film do an excellent job of accurately portraying their characters, and multiple cast members are nominated for leading roles in the Independent Spirit Awards. The movie altogether has been nominated for six Spirit Awards, which is more than any other film nominated, including the awards for "Best Screenplay" and "Best Feature."
All is Lost
In "All is Lost" an unnamed man takes his boat deep into the Indian Ocean, not expecting to collide with a shipping container left in the sea. Managing to patch up the wound of the ship, the man's luck worsens when he is thrown into a violent storm. The storm forces him to abandon his ship and take refuge on a life raft, where sharks circle closely. When a passing ship doesn't recognize the man's flare, he realizes that he may be doomed. The lead actor of the movie, played by Robert Redford, has been nominated for "Best Male Lead" in the Independent Spirit Awards. Despite this being a silent film, Redford captivates the screen with his performance and is well deserving of a Spirit Award.
Nebraska
"Nebraska" follows a Montana man named Woody (Bruce Dern) who believes he has won a magazine sweepstakes. In order for Woody to collect his money, however, he must drive all the way out to Nebraska. Woody's son tries to convince his father that the letter stating he has won a sweepstakes is a scam, but the stubborn old man will not let anything stand in the way of obtaining his prize. Though they hit a few bumps along the way delaying their arrival to Nebraska, the trip brings Woody and his son closer together. This movie shows the bond of family as well as adventure, all while being shot in black and white.
Mud
"Mud" is the tale of two southern boys who explore a deserted island on the Mississippi River only to find that the island is not in fact deserted. Instead, they find Mud, a mysterious man running from the law who seeks help from these two boys. Matthew McConaughey, who plays Mud, brilliantly portrays his character, being one of his best performances to date. For audiences that love adventure, "Mud" is an independent classic with loveable characters and a fantastic screen play.
Frances Ha
The indie movie "Frances Ha" tells the story of a lively twenty something girl living in New York. With no real direction in her life, Frances (Greta Gerwig) goes on a downward spiral when her best friend moves away. She becomes the apprentice at a dance studio but doesn't think of herself as much of a dancer. Frances' character is a quirky girl who is struggling to make ends meet and find her path in life. Frances' flaws make her very relatable and her impulsivness and motivation to achieve her goals make this film worth seeing.
Inside Llewyn Davis
Llewyn Davis, a struggling folk singer, is depressed and timid. Davis' life is falling apart; his best friend/musical partner threw himself off of the George Washington Bridge, his girlfriend has kicked him out after finding out she was pregnant, and he doesn't have any idea where to begin. After becoming a homeless solo act, he is forced to shuffle from friends and relatives' houses, and the only friend Davis has, is a stray cat he adopted. This film contains applause worthy performances, including one from Justin Timberlake. For fans of both comedies and dramas, "Inside Llewyn Davis" has it all, as well as well-performed folk music.
The Spectacular Now
Though this indie was released back in August, "The Spectacular Now" still maintains a place in audience's hearts. Following high school senior and partier, Sutter, this film highlights what it means to be a teenager. Despite his reputation, Sutter takes on the task of befriending the shy and intelligent Aimee Finecky after his recent break up. When friendship turns to love, these two teens discover not only who they are, but who they're meant to be. With outstanding performances by Shailene Woodley as Aimee and Miles Teller as Sutter, this film will strike a chord in audiences of all ages as it is both hilarious and heartfelt.
Blue Jasmine
From the brilliant mind of Woody Allen, "Blue Jasmine" follows the life of Jasmine, a rich Manhattan socialite who has recently fallen into homelessness and poverty. Jasmine, played by Cate Blanchett, retreats to San Francisco, where she moves into her sister's cluttered apartment, eager to start a new life for herself. Perhaps the best part of the film is the impeccable performance by Blanchett who recently won the award for "Best Actress in a Motion Picture (Drama)" at the Golden Globes. With other appearances by Alec Baldwin and Louis C.K. "Blue Jasmine" is led by Allen's directoral skills and Blanchett's talent.