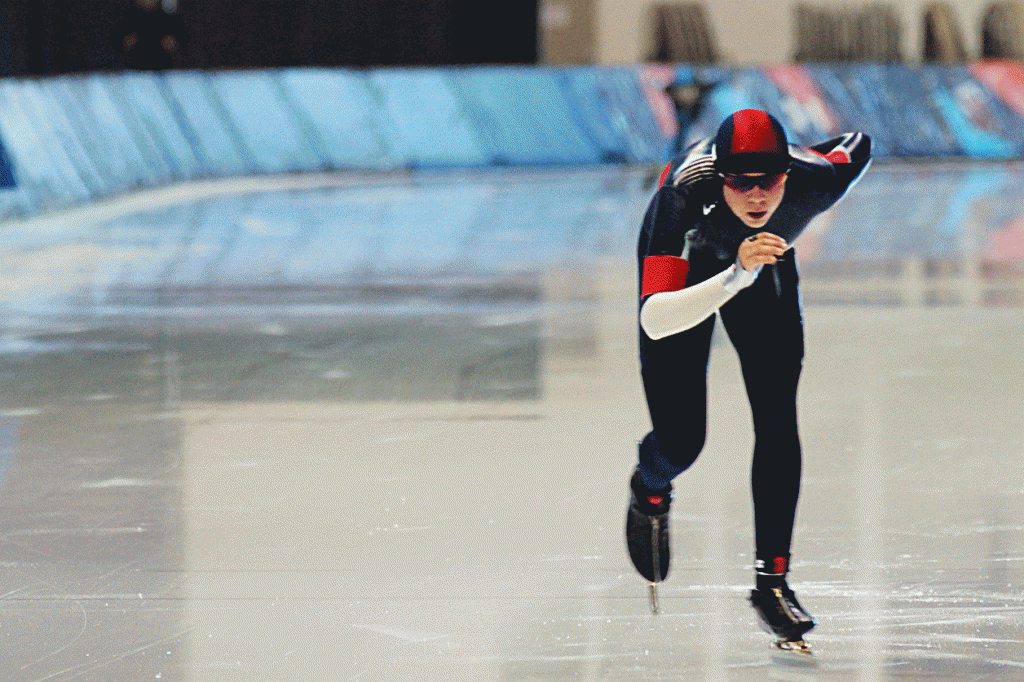 Lundberg finds success in competitive speed skating
December 2, 2013
Like many other Benilde St. Margaret's students, sophomore Gunnar Lundberg once called himself a hockey player. However, upon realizing he lacked passion for the sport and disliked the bulky pads, he quit. "I've always loved the ice, and after I quit hockey, I missed it [and] started speed skating. I kind of get withdrawal at the end of the [speed skating] season," Lundberg said.
He has been competing in the uncommon sport of speed skating for the last six years. With a very successful career thus far, Lundberg continues to participate in out-of-state tournaments and improve for the future.
Lundberg races long track in speed skating, which takes place on a track roughly 400 meters long. During a race, Lundberg reaches speeds of about 31 mph, racing against one person at a time. In these competitions, times are compared across a larger group to determine placement. In his past season, Lundberg took first place in the Junior Long Track National Championship for his age group – one of his proudest moments in his speed skating career. "Basically, that makes me a national champion," Lundberg said.
Balancing a busy schedule is something familiar to all student athletes; Lundberg trains three hours a night, four days a week in the winter, and participates in four hour races every Saturday. Even with the heavy load of practice and various competitions that sometimes require him to miss school, Lundberg makes a point to not let his schoolwork suffer. "It's hard to have to make up tests and quizzes that I miss, but otherwise I just try to manage my time, and things usually work out," Lundberg said.
"
I've always loved the ice, and after I quit hockey, I missed it and started speed skating."
— Gunnar Lundberg
In addition to accomplishing both on the ice and at school, Lundberg has developed an outstanding work ethic and a desire to improve. Despite his age, he has also proved himself as a big role model for his friends, teammates and coaches, who are very aware of his diligence and skating abilities. "I got to see [Lundberg] get super excited about skating on the fastest ice on earth, and I think that really took hold of his training and he decided to be even more dedicated than he was before," coach Hannah Langness said.
While every dedicated athlete idolizes professional players, Lundberg especially admires Olympic skater Shani Davis and his coach Paul Dyrud. "They're both role models for me and have so many traits that I admire and hope to gain in skating and in life," Lundberg said.
However, it is not simply admirable traits that Lundberg hopes to gain. His ultimate goal is to someday compete with the US Olympic Speed Skating Team. "I'd like to make a Junior Worlds team by the time I finish high school, and then from there I want to make it to the Olympics," Lundberg said.
The Olympic trials will be on the days following Christmas. To make the Junior Worlds team, on which there are only five spots for the men's division, Lundberg has been working hard in practice by practicing Monday through Thursday for two and a half hours. "I know I have to drop a couple seconds off of my distances and it's something I've been working on," Lundberg said.
By setting goals and working hard to reach them, Lundberg hopes his dedication will produce the ultimate achievement: the Olympics.