The three best albums you missed in a music-filled summer
With countless of new albums and singles released this summer, it's easy to miss a few. A&E Editor Megan Pohle goes through her favorites of the summer's lesser known hits.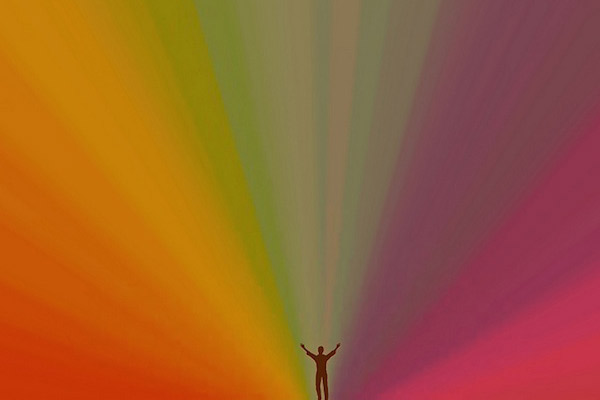 Edward Sharpe and the Magnetic Zeros: Self titled
When it comes to Edward Sharpe and the Magnetic Zeros most recent self titled album, anything is possible. Combining genres such as folk, rock, and psychedelic, this band's third record may not hold the same catchy tunes as their previous record, "Up From Below," but it does hold an element of fun experimentation. With a sound out of the sixties, this record will draw in fans from all genres of music.
The highlight of this self titled work is the first track of the record, "Better Days." It's the kind of song that will make listeners want to roll down their car windows and sing along. With a steady rhythm that moves along to lead singer, Alex Ebert's, authentic vocals, "Better Days" combines all of the best aspects of the album into one.
At first listen the album sounds as if it came straight from the hippie-ridden sixties, with the common theme of love prevalent throughout the entire record. Ebert uses the song, "Two," to croon of love while a soft drum beat follows along, giving the song an older and more authentic feel. This theme of love pulls the entire album together beautifully, repeating messages such as, "war is the evil," and "life is beautiful."
Where Edward Sharpe and the Magnetic Zeros are known for their instantly popular song, "Home," this album sways in a more experimental path, combining rock with a bluegrass-like guitar beat. But no matter, this album will keep listeners occupied with its variety and authenticity.
Swim Deep: Where the Heaven Are We
courtesy of Chess Club
Although this indie rock band is new to the music scene, Swim Deep's debut album "Where the Heaven Are We" entrances listeners with its collectively melodic feel. Each song on the record contains the common theme of relaxed rock sounds combined with creative lyrics, making it the perfect end of summer album. Since releasing, "Where the Heaven Are We," on August 5th, these English rockers have gained a following with the alternative scene.
The first single off the album was released in May 2012, titled, "King City." The song has opened doors for band, drawing in new listeners with its catchy chorus and simple, yet intriguing, beat. Lead singer, Austin Williams', voice pierces through the steady drum beat before breaking into "ooh's" during the track's memorable chorus. "King City" may to be one of few songs off the album with a simple beat but somehow captivates a warm and summer-like feel.
Cleverly titled, "Where the Heaven Are We," consists of aesthetic tunes that sound oddly pure. The track, "She Changes the Weather," captures this sense perfectly, with a long and building guitar based intro. The song soon evolves into an urban feeling masterpiece that portrays the bands more sensitive side lyrically.
With an enticing first album under their belts, Swim Deep is a band to watch. Sounding similar to bands such as The xx, Swim Deep's "Where the Heaven Are We" is an album that will satisfy listeners no matter the season.
Portugal. The Man: Evil Friends
Based in Portland, Oregon, Portugal. The Man's eighth full length studio album, "Evil Friends," contains creative and catchy songs, that only amplifies the talent of these music veterans. Since their formation in 2005, the band has been constantly making music, giving their audience a new record almost every year. "Evil Friends" continues the band's success, with work that is both organic and inventive.
courtesy of Atlantic Records
The band has always been creative lyrically, and this album is no different. Each song tell a story. Whether that tale is witty or hopeful, Portugal. The Man never seems to lose their imagination. "Purple Yellow Red and Blue" is one of many lyrically originative tracks, consisting of calculated harmonies and a bouncing beat, the lyrics wrap around the song perfectly. Being one of the bigger hits off "Evil Friends," this song will surely make it onto listeners back to school playlists.
Other songs such as, "Creep in a T-Shirt" and "Evil Friends" portray catchily witty beats. "Creep in a T-Shirt" holds a steady guitar and piano based rhythm that is accompanied by a cleverly humorous chorus that once again captures Portugal. The Man's lyrical talent. The track, "Evil Friends," begins calmly before growing into a guitar based rock beat that makes audiences want to throw their hand's in the air and dance.
Never lacking in imagination, Portugal. The Man's most recent work will keep rock fans satisfied even as the weather grows colder. Although "Evil Friends" works as the perfect summer album, its legacy will live on throughout Portugal. The Man's (hopefully) everlasting career.
Leave a Comment