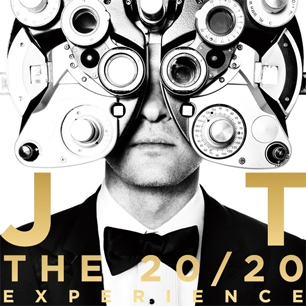 Whether he's hosting Saturday Night Live or starring in the latest box office hit, Justin Timberlake is on fire, and the release of Timberlake's most recent album, "The 20/20 Experience," only fuels the flame. With a variety of slow melodic beats to jazzy dance hits, "The 20/20 Experience" is truly an experience.
With more than six years since Timberlake's last album release, his most recent record shows Timberlake's musical maturity, emphasizing his song writing ability as well as his vocal capabilities. "The 20/20 Experience" remains composed and creative, due to the relaxed atmosphere Timberlake designs throughout the record, obviously performing in the direction he wants to.
The first single off the record, titled, "Suit & Tie," begins in a repetitive loop of the title, before swooping into a jazzy and clean cut chorus that will make audiences everywhere swoon over the R&B singer. Complete with a dance-worthy beat and a guest appearance from rapper Jay-Z, "Suit & Tie" is love at first listen, and remains one of Timberlake's best songs to date.
Another track that shines brightly on "The 20/20 Experience" is "Let the Groove Get In," engaging audiences immediately with an intense drum beat that is dance-worthy. With the ability to bring any music lover their feet, "Let the Groove Get In" highlights Timberlake's ability to shift from a melodic R&B hit to a dance classic, with a moving rhythm that overwhelms any listener.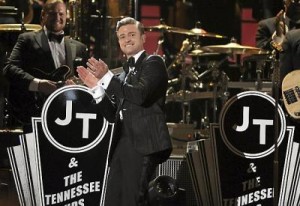 The album takes a turn to a more soothing R&B theme with tracks such as "Tunnel Vision" that remains slow moving with an intense beat that shapes the song into a carefully crafted piece. Listeners will be reminded of Timberlake's prior music, with a hint of his modern self mixed into the song with a quirky rhythm and melodic beat.
"Strawberry Bubblegum" also sticks to the slower theme of the album, with a smooth introduction that leisurely moves into lyrics carrying on the classic Timberlake theme of romance, while emphasizing his lower vocal range. With a modern twist that makes the track easy to listen to, "Strawberry Bubblegum" serves as a glassy tune that flaunts the singers ability to craft lyrics to fit a tune.
While many songs in "The 20/20 Experience" remain calm and collected, tracks such as "Body Count" offer a spicy yet clean cut piece that highlights the albums more festive side, while still maintaining a clever beat that engages audiences. "That Girl" also follows this festive theme, with an innovative introduction that flows into a flirtatious beat that becomes borderline jazzy, while still maintaining Timberlake's classic charm.
All of the songs on this album consist of a strong beat, and clever lyrics, the track, "Mirrors," stands out, containing all of the elements of a Timberlake hit. The song trails along to a jumpy yet smooth beat, that follows Timberlake's swooning vocals that whine and vibrate with emotion that can only be found in a falsetto voice like Timberlake's.
"The 20/20 Experience" contains all of the best elements of a Justin Timberlake album, and more, with soul filled tracks followed by festive beats. The record is proof that Timberlake can take as long as a hiatus as he wants, and can come back better than ever, with new material to offer in every song.