Five albums to look forward to in 2013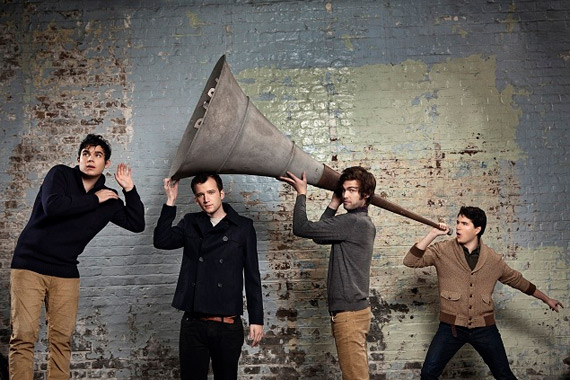 The Strokes "Comedown Machine" – March 26th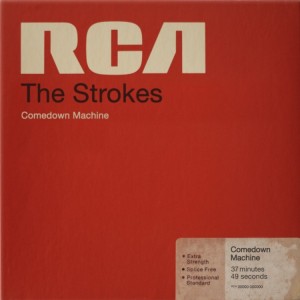 March 26 cannot come any sooner due to the release of The Strokes fifth LP, "Comedown Machine." One of the 2000's best garage rock bands, The Strokes have matured throughout the years and have not released an album since their record, "Angles" in 2011. With high expectations to live up to, considering their first album, "Is This It" was named one of Rolling Stones 500 greatest albums of all time, The Strokes are sure to impress audiences everywhere with "Comedown Machine."
The first single released of the album, titled "One Way Trigger," shows off a newer side to the band, with 80's synth beats and a high falsetto vocals from lead singer, Julian Casablancas. The song is upbeat and contains a classic guitar base that The Strokes are known for. The lead single off "Comedown Machine" was released on February 13, titled "All the Time." This song brings audiences back to The Strokes mid-2002, with the traditional garage rock sound that listeners feel in love with. "All the Time" sounds familiar to their second record, "Room on Fire," sounding more rock based with drowning lyrics and clashing guitars.
Based on the two singles released currently, "Comedown Machine" is sure to combine the old Strokes with the new and satisfy those who adore their recent work, and those who have been fans since the beginning.
Vampire Weekend "Modern Vampires of the City" – May 7th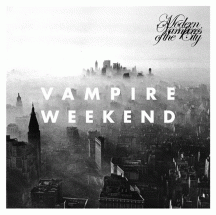 Since the release of their first album in 2008, Vampire Weekend have been on top of the indie music world with catchy pop rock songs that are as fun as they are creative. The band will release their third LP, titled "Modern Vampires of the City," on May 7 to audiences everywhere.
With no "official" single released off the album yet, the band has played some new material at recent gigs, as well as a new song titled, "Unbelievers" on Jimmy Kimmel Live. The song is classic Vampire Weekend with a jumpy beat and a college rock like sound that audiences love. Lead singer, Ezra Koenig, has stated that the album is darker and more organic this time around, despite their previous albums fun and carefree feel.
The band began working on "Modern Vampires of the City" in 2011, and have been working on writing and recording while still playing different festivals. It is obvious that a lot of work has gone into the third record, and with hard work comes good things. Audiences everywhere should be counting down the days until this indie rock band unveils the last of a three album trilogy to the world.
MGMT "MGMT" – June 2013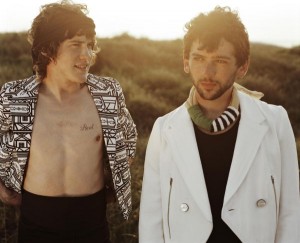 With their last record out in 2010, the psychedelic rock duo, MGMT, is scheduled to release their third, and self titled, album sometime in June. The bands most recent album, "Congratulations," emphasized the creative and psychedelic side of the band, while hits like "Kids" and "Electric Feel" made a name for MGMT. It is hard to know what to expect of MGMT's latest work, but it is sure to be even weirder than their previous music, according to lead singer, Andrew Vanwyngarden.
Over the past year the band has worked hard on recording the album, while having fun playing music that they enjoy, whether their audiences like it or not. The band has not released an "official" single off their self titled album, but they have played a track titled, "Alien Days" frequently at shows throughout the past year. The song has a synth driven, repetitive chorus, with interesting beats and creative lyrics, sounding very much like 60's rock.
The next album may not be another "Oracular Spectacular," but band members Vanwyngarden and Ben Goldwasser are sure to impress fans with music that may confound audiences at first listen. It is clear that no matter what, MGMT's newest album will be intriguing and creative, making it definitely worth a listen.
Fall Out Boy "Save Rock and Roll" – May 6th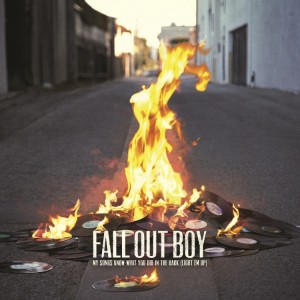 It was as if the internet exploded on February 4 when Fall Out Boy announced their new album, "Save Rock and Roll," ending their indefinite hiatus that began in 2009. The popular pop punk band has excited audiences across the world in anticipation of their latest record, scheduled to release on May 6.
The first single has already been released off the record, titled "My Songs Know What You Did In The Dark," and it is if the band picked up where they left off with angst ridden lyrics and a pop rock beat. If this first single is a foreshadowing of what is yet to come, "Save Rock and Roll" is sure to be a success.
If the return of the band, added to an album announcement, a new hit song, isn't enough for music lovers, than many will be happy to know that Fall Out Boy is scheduled to tour the states, and hit Minnesota on June 26.
Justin Timberlake "The 20/20 Experience" – March 19th
photo courtesy of the artist's VEVO
Six time grammy winner, Justin Timberlake, returns to the music scene with a new album, titled "The 20/20 Experience" set to release on March 19. It is hard to believe that Timberlake's most recent record will only be his third, considering the success of his career in both music and acting. "The 20/20 Experience" is predicted to do well with Timberlake's heart melting falsetto voice, and pop sounding beats.
The first single off this album, "Suit and Tie," featuring Jay-Z, was performed at this years Grammy's. The song is a classic Justin hit, with a bouncing pop sound and a smooth beat that is sure to make ladies swoon everywhere. "Suit and Tie" proves that music is really where Timberlake belongs, and his performance at the Grammy's is only further evidence.
Justin Timberlake will always be one of America's biggest heartthrobs with his good looks and even smoother voice, already being enough of a reason to give "The 20/20 Experience" a listen when it hits stores. Although Timberlake never stepped out of the spotlight, he is sure to remain on top with his up and coming album.