Walker exhibit well-organized with innovative insights and techniques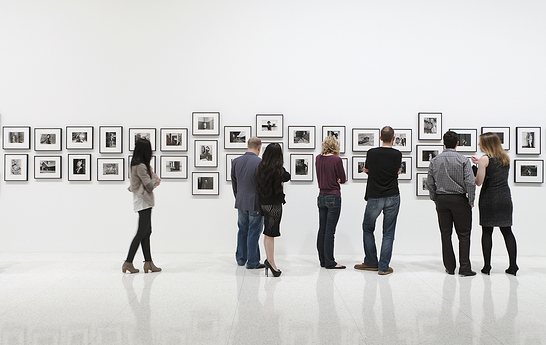 In the permanent and visiting exhibits that cycle through the halls of the Walker Art Center in Minneapolis, MN, the most memorable collections belong to single-artist shows. The Cindy Sherman photography exhibit proves no exception.
The exhibit, stationed in the Target and Friedman galleries, has been showing at the Walker since November and will remain there until February 17. The rooms of the exhibit are filled with sequential groupings of different periods of Sherman's work, grouped together by decade and theme.
In years past the modern art museum experienced success with single-artist exhibits featuring pop artist Chuck Close and painter Frida Kahlo. And while they've cycled in eclectic, collaborative exhibits like Midnight Party in the past year, featuring a well-known photographer like Cindy Sherman with interesting work chock-full of social commentary draws even more interest to the already popular museum.
While there are several entrances and exits to the photography exhibit, the rooms are organized by project, thematically sound and progressing easily from collection to collection. Highlights include the black and white film stills, the ornate historical portraits, and a new collection of large murals taken to look like shots from a movie.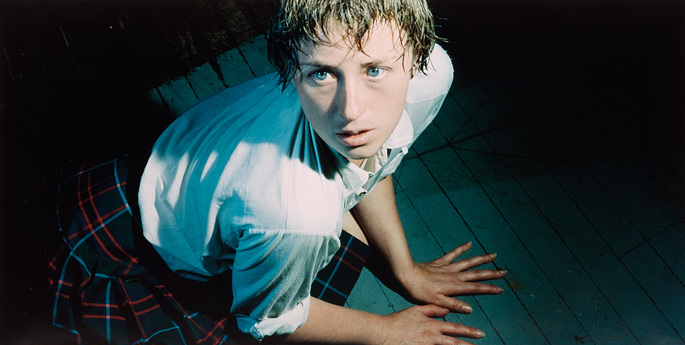 One of the most interesting aspects of Sherman's photographs is that she uses herself as a model. This habit engages the museum goer in a whole new way. Sherman not only opens up her mind to art lovers by sharing her ideas through her photographs, but she also shows her ability to portray emotions—especially in the horizontal movie murals where the artist and model captures everything from fear to seductiveness.
However, it is through her historical portraits and societal photographs that Sherman really opens herself up as a comedian. In these collections, Sherman parodies famous historical paintings or stereotypes different women, always using herself as a model, altering her appearance with synthetic parts or lots of makeup.
Like any exhibit, the Sherman exhibit features a few selections that are more abstract and grotesque, the outliers to the otherwise parodic series of collections. However, these two outsider rooms—one of clowns, and one of rather disgusting looking food and excrement—still evoke Sherman's talent for contrast. With the clowns, Sherman's photographs are busy and layered with patterns, which contributes to the already creepy aura of clowns, escalating the supposedly goofy subjects of the photo to a whole new level of weird.
While her techniques may appear simple as the majority of the photos in the exhibit are simply portraits, it is the lengths Sherman goes to as an artist to capture her ideas that must be appreciated. And beyond that, the exhibit contributes to the idea that Sherman photographs to make a statement about society, about herself as a commentator and observer of people, and as an artist.