Ellie Goulding's "Halcyon" lacks originality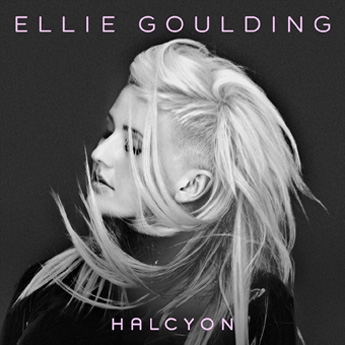 With a voice indistinguishable from Florence Welch, Lissie, or Hope, British singer Ellie Goulding's new album, "Halcyon," fails to become a memorable, unique album. Though Goulding's sound has crossed over from electronica to indie pop, her whispery, sultry vocals leave no lasting impression –– this album sounds like plenty of other albums the music industry has heard before.
Released October 5, "Halcyon" introduces a sound created by natural musical instruments, like percussion, harp, piano, and orchestral pieces that separates this album from Goulding's first album, "Lights," which featured a indie-electronica sound. This new sound could be summarized as new age tribal with an indie flair.
The promotional single off of "Halcyon," called "Hanging On (feat. Tinie Tempah)" contains vocals that sound like the artist Hope and features an folk-electronica sound similar to tracks from Florence + The Machine's newest album, "Ceremonials." Tinie Tempah's unfitting rap section also lowers the quality of this track in contrast with the indie pop sound of Goulding's vocals.
One single preceded the release of this album; "Anything Could Happen" proves to be a fabulous track with a great beat that goes well with Goulding's high-pitched vocals. "Dead in the Water," one of the most beautiful and memorable tracks on the album uses Goulding's mellow sound to accompany and orchestral track in a way that works well together––this track's lyrics have a haunting yet relatable message, making "Dead in the Water" a standout. Other notable tracks include "My Blood," "Joy," and "Explosions."
The second single, "I Know You Care," made available on October 8, stands out less as an individual track, sounding exactly like something off of Lissie's album, "Catching A Tiger." Many of the tracks on the album could be mistaken as the work of other artists, making "Halcyon" commonplace, and leaving Goulding without a signature sound that would make her stand out as an artist.
Goulding produced an entertaining sophomore album, yet it involved little originality. Besides one notable single and a couple entertaining tracks, "Halcyon" displays a sound that is not in any way unique or signature to Goulding as an artist.