Girls' volleyball suffers defeat in first home game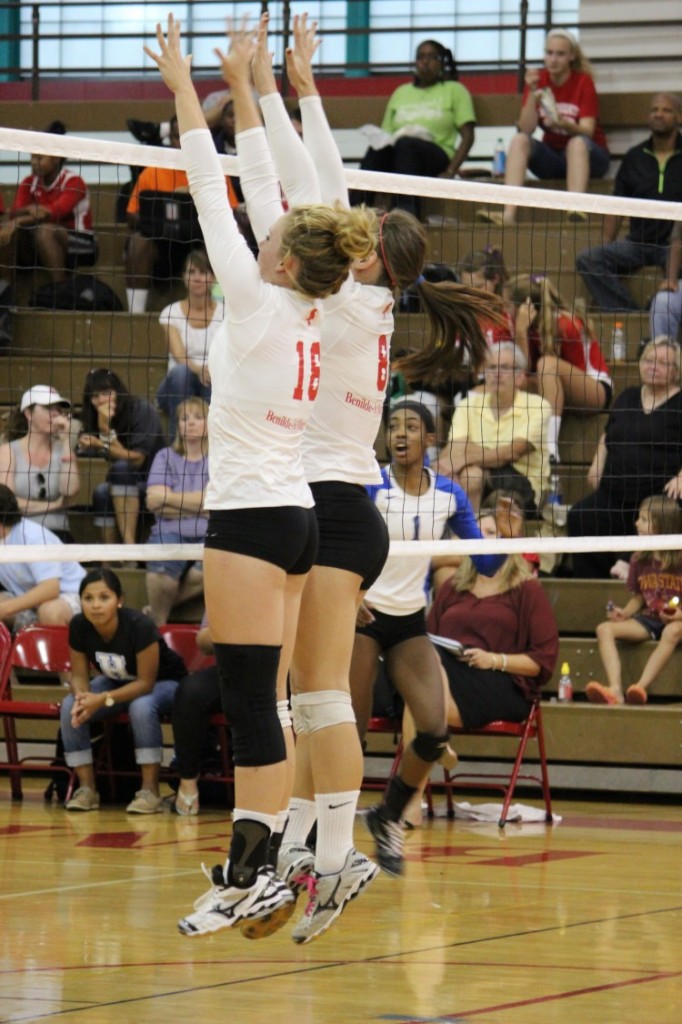 The Benilde-St. Margaret's girls' volleyball team hosted the Hopkins Royals Tuesday September 10 in the Haben Center for their first home game of the season. The Red Knights were outplayed and defeated in the first match, however, they battled back from a large deficient in the second match to lose by six with a final score of 25-19, Hopkins. The Red Knights showed no sign of defeat during the third match, coming out strong with a lead of 8-3. Sophomore rookie Peri Warren stepped up for the Red Knights with some key plays as did senior captain Sara Taffe, but the Royals battled back to lead 14-11. Despite numerous hustle plays by sisters Emma and Maura Lysne, Hopkins finished the match with a final score of 25-14, winning the game 3-0. "The game was filled with mixed emotions, we had a lot of high and low points," senior captain Emma Lysne said.
About the Contributor
Grace Coughlin, Staff Writer
You may know Grace Coughlin as "dat hoop chick gracia" because she is a straight hooper. She plays basketball for BSM, aka "the team with the most swagger...