Hill and Tatum live up to expectations in 21 Jump Street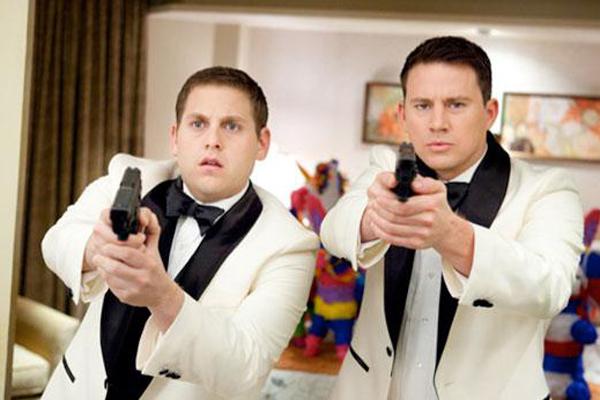 "All anyone does now is recycle ideas from the eighties and expect us not to notice." Although "21 Jump Street" was released as a comedic reboot of an old criminal-drama television franchise, it does not disappoint. The film soars beyond expectations thanks to brilliant acting, strong directing, and sharp comedic wit.
Starring Jonah Hill and Channing Tatum, the plot follows high school super-nerd Morton Schmidt (Hill) and jock superstar Greg Jenko (Tatum), who become fast friends at the police academy. After graduating, they're quickly relegated to a boring life as bike cops enforcing menial laws, but their childish looks soon get them transferred to working undercover at a local high school, where they're ordered to bust a growing drug ring.
Parties, social status, run-ins with the principal, and car chases soon follow. And as ghosts of their past lives start to arise, Schmidt and Jenko must keep their focus on stopping the drug trade while avoiding falling into the stress and drama of high school life.
Directors Phil Lord and Chris Miller create a story that, while not fully original, manages to keep the audience attentive and engaged through a successful integration of comedy. The jokes come rapidly and stand strong on their own, while the ones that fall flat are easily forgotten in the rapid flow of the dialogue.
The chemistry between Hill and Tatum is perfect. Both actors are direct opposites that feed well off of one another's energy, creating characters that are awkwardly brilliant. Ice Cube and Nick Offerman make a wonderful supporting cast and build upon what is already a strong performance.
While not fully original or innovative, "21 Jump Street" is a film that has enough comedy, star power, and twists to make it well worth one's money.